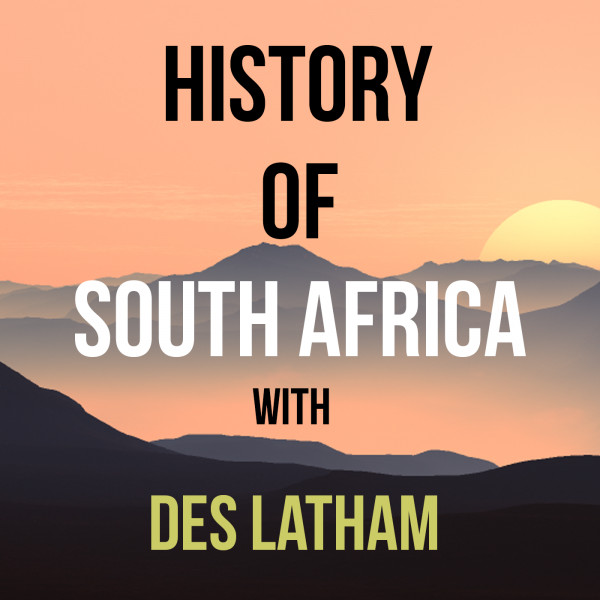 Episode 92 – The monsters from the sea and a Robben Island convict advises Shaka
As years go, 1824 was one for the history books. Not that the others weren't, but 1824 is a one of those seminal 12 months in southern Africa history. It was the year that Shaka's main impi south had a disastrous campaign attempting to subjugate the Mpondo and despite their training and their military prowess, Shaka's amabutho were not invincible.
But more importantly, it was the year that English traders setup their base in Port Natal and immediately altered the social, military and political landscape.
Shaka was busy in 1824 with both conquest and raiding. His impi's however, did not do well in what you could call their away games. The further they were from their base which the more defective their logistics. And now Shaka had setup his main base on the Mahlabatini plain north of the uMhlathuze River – along the Mfolozi. Later the'd move south as we'll hear, but in 1824 it was near modern day Ulundi.
Supply lines for military endeavours are fundamental – Frederick the Great summed it up when he said an army marches on its stomach – or more accurately, he said it marches on its belly. And no it wasn't Napoleon who said that.
Once a chief was defeated, the amabutho had to remain in the field to quash any further resistance and that meant feeding the men. If Shaka wanted to conquer territories, then he needed a quick decisive battle, and that was his strategic intention. As his warriors ranged further, word got out that if you led them on a bit of a song and dance, they'd give up and go home quite quickly.
He was also eyeing the trade with the outside world as a part of the growth of his power. He knew that Delagoa Bay was somewhat overtraded and too far away to service successfully, furthermore the Portuguese and their allies had tied up their routes inlands already. He could not expand Westwards because the Sotho people were too strong, and to the south, the Mpondo had cut off his access to the Cape.
The Zulu King was acutely aware of the advantage of doing business with the English at the Cape, but accessing them was another matter. He had no ships.
And so this is where we return to last episode, because the ships came to him. The Julia in which Henry Francis Fynn would arrive, the Salisbury of Commander King, and the Antelope under Lieutenant Francis George Farewell.