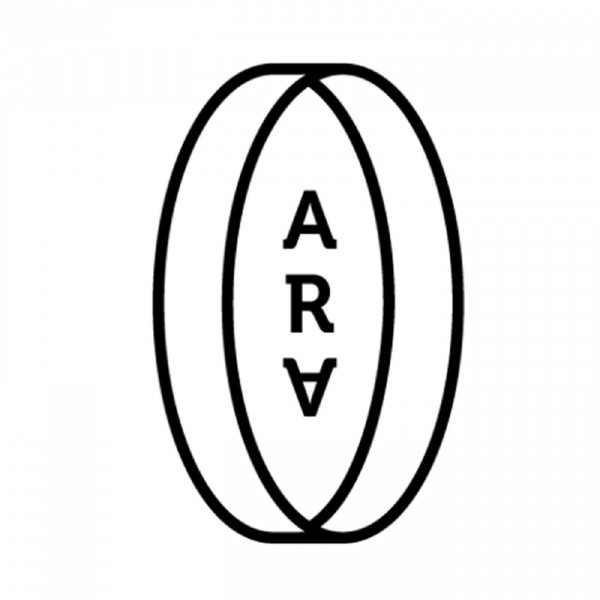 Creative Research & the artists' books of Schäpers, Silverberg & Chen
In this special episode in the ARA podcast series, Prof Christo Doherty of ARA speaks to three internationally acclaimed and award-winning artists about their creative research into the possibilities of the book as an artwork. Veronica Schapers, Robbin Amy Silverberg, and Julie Chen are showing a range of their artists books in a spell-binding new exhibition at the Jack Ginsberg Centre for the Book Arts housed in the Wits Arts Museum.
Entitled "Creative Research: The Artists' Books of Schapers, Silverberg, and Chen", the exhibition runs till the 15th December. The reason I grabbed the opportunity to speak to these three artists, while they were in Johannesburg, is because creative research is central to their practice but in fascinatingly different ways. Through their diverse artists' books they explore the complexities of personal and inter-cultural positions, language, and meaning-making through being.
Veronika Schäpers was born in Coesfeld, Germany. She was trained as a bookbinder for three years before she studying for a diploma in painting and books at the University of Art & Design in Halle, Germany. After a three months scholarship with the Centro del bel Libro, Ascona in Switzerland, followed by a nine months scholarship with Naoaki Sakamoto in Tokyo, she began her career in 1998 as a free-lance book artist and working from her own studio in Tokyo. In 2012, Schäpers moved back to Germany and now lives and works in Karlsruhe .
In her practice, Veronica explores a wide range of materials that offer visual and tactile solutions through the sensual medium of the book.
Robbin Amy Silverberg is the founder of both Dobbin Mill, a hand-papermaking studio, and Dobbin Books, an artists' book studio, both in Brooklyn, New York. She graduated from Princeton University with a BA Cum Laude in Art History in 1980 and began making her own paper in 1980. Since then Robbin has created great number of artists' books—both on her own and in collaboration with other artists, all over the U.S., Canada, Europe, and South Africa.
Robin's books embody her research into paper as her preferred material and as a vehicle for the multisensory experience of touch, reading and the transfer of ideas.
Julie Chen was born in Inglewood, California. She completed an undergraduate degree in printmaking at the University of California, Berkeley in 1984.[1] She subsequently became interested in book arts and got a degree in book arts from Mills College in 1989. She began teaching book arts at Mills College as an adjunct in 1996 and became an associate professor in 2010.
Julie has achieved prominence by creating conceptually sophisticated works that combine traditional techniques, such as letterpress printing and hand bookbinding, with more modern technologies such as photopolymer plates and laser cutting. She is known for pushing the structural boundaries of the artist's book with a range of architectural and sculptural approaches.
At one point you will also hear the voice of Jack Ginsberg himself, explaining the after-exhibition access that is possible for visitors to this unique collection of artists books, one of the most comprehensive in the world.
Please note that this recording was done by myself with a single microphone in the Jack Ginsberg Centre. As a result, the sound quality is not great, but I hope the content is of sufficient interest to make listening to this special ARA podcast worthwhile.
Follow these links for further information:
Website of The Jack Ginsberg Centre for the Book Arts
http://www.theartistsbook.org.za/
The artist's own websites with images and information about their book art practice:
Veronika Schäpers
http://www.veronikaschaepers.net/en/
Robbin Amy Silverberg
https://www.robbinamisilverberg.com/
Julie Chen
https://flyingfishpress.com/