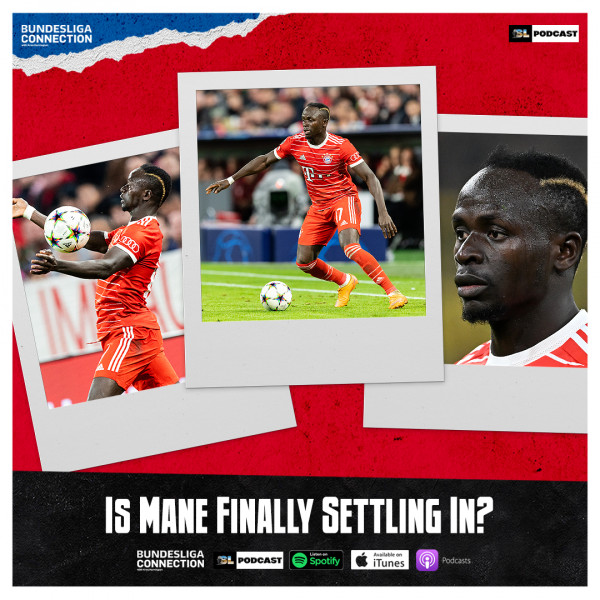 Is Mane Finally Settling In?
Sadio Mane as we all know is a special player, not only on the pitch but off the pitch too. His humility is second to none and that was shown after Bayern's 6-2 thrashing of Mainz when the 30-year-old came out and said he only wants to do better and learn more each day. His off-the-pitch work was acknowledged during the recent Ballon D'Or ceremony when the Senegalese superstar was handed the Socrates award! Bayer, however, is looking very menacing once again, the train is coming for Union Berlin who still sits atop the table after they got back to winning ways with 2 second-half goals against Gladbach!

RB Leipzig have had an incredible October, not losing a single match and handing Real Madrid their first defeat of the season when they met during their UCL matchup last game week. The bulls will have it all do still if they want to qualify for the next round. Dortmund and Bayern have gained access to the next round

On the latest episode of the Bundesliga Connection, The UEFA Champions League sees only 2 Bundesliga sides qualifying for the next round, Borussia Dortmund and Bayern Munich. Leipzig still needs to win their last group game to secure second place, but Xabi Alonso's Leverkusen sits at the bottom of their group, with no hopes of European football. Jude Bellingham is in hot form and could be the next Dortmund star to leave Germany and Qatar 2022 is around the corner!