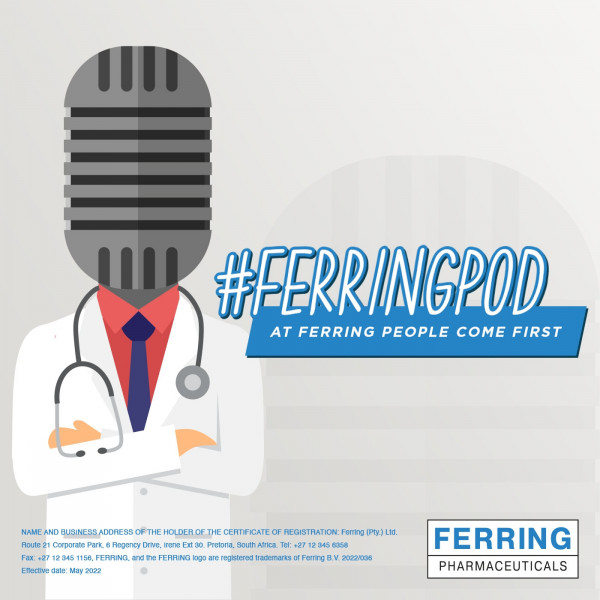 Adult Nocturia: Understanding how the bladder works
What is adult nocturia? How does the urinary system work? And when should you consult your healthcare professional?

In this episode, Head of Department of Urology at Dr George Mukhari Academic Hospital and Sefako Makgatho Health Sciences University, Professor Shingai Mutambirwa and host, Zoya Mabuto-Mokoditoa discuss all the important information in understanding how the bladder works and how it contributes to adult nocturia.

Learn about how you can take better care of your bladder and any signs and symptoms that are cause for concern in this #FerringPod episode.