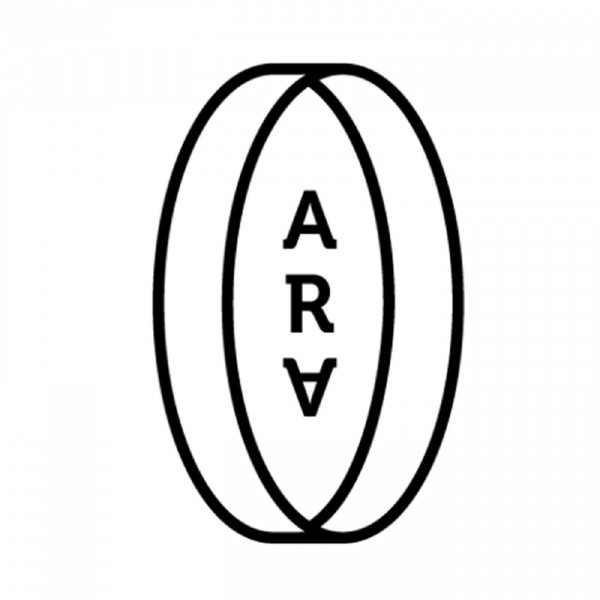 Ways-of-Remembering-Existing: donna Kukama rewrites history & writes performance
In this dialogue Prof Christo Doherty of ARA speaks to donna Kukama, a South African born interdisciplinary artist who works with performance, works on canvas, sculptural objects, video, and site-specific installation. The underlying topic of this conversation is how donna uses performance art and other practices as tools for artistic research, elaborating a challenging critique of the existing narratives of history and traditional modes of storytelling.
Donna currently has a solo exhibition at the Wits Art Museum, entitled "Ways-of-Remembering-Existing" which runs until the 5th of November.
Donna was born in Mafikeng, in the then South African homeland of Boputsawana in 1981. After completing a Fine Arts degree at the Tswana University of Technology, she studied for a Masters in Public Art in Switzerland. She was awarded the Standard Bank Young Artist Award for Performance Art in 2014 and has gone on to exhibit and present performances at a range of prestigious national and international galleries and museums including the Museum of Modern Art in Antwerp, the nGbk in Berlin, the New Museum in New York, and the South African National Gallery in Cape Town. She is currently the Professor of Contemporary Art in the Global South at the Academy of Media Arts in Cologne, Germany.
In this conversation, we explore donna's personal trajectory as an artist, and her experience of different kinds of arts education in South Africa and Europe. We also discuss her Standard Bank Young Artist Award for Performance Art, the impact this had on her career and the significance of performance art in post-apartheid South Africa.
We then concentrate on the interrogation of history in donna's work, and the collaborative research project, the Centre for Historical Re-enactments, which she initiated during her time as a lecturer at Wits together with Gabi Ngcobo and Kemang Wa Lehulere.
We also examine donna's radical conception of written histories, which in her practice is not limited to the physical form of bound pages in book, but moves through rumour, memory, performance, drawing, sculptural objects, installations and sound.
Finally, we unpack the creative process behind her video/performance work "The Swing (After after Fragonard) from 2009. The Swing is one of the 4 video pieces featured at her WAM exhibition. I had understood that the work was a complex critical reconfiguration of two previous works, the 18th Century Rococo painting The Swing by Fragonard, and then Yinka Shonibare's decolonial installation from 2001 called The Swing (after Fragonard), but I had no idea of what went into the creation of donna's work or the dramatic personal consequences for her of the performance on a swing high above Mai-Mai market in downtown Johannesburg.
Important links:
donna's WAM exhibition info:
https://www.wits.ac.za/wam/exhibitions/
donna's video, The Swing (after after Fragonard):
https://vimeo.com/202671614
Her gallery representation in SA:
https://blankprojects.com/Donna-Kukama-Bio
Nontobeko Ntombela's essay on donna and Reshma Chhiba's performance art:
https://www.academia.edu/73685573/Silent_Toyi_Toyis_in_the_work_of_Donna_Kukama_and_Reshma_Chhiba
donna's Instagram with a wealth of images and videos of her work.
https://www.instagram.com/kukama_wa_kukama/?hl=en