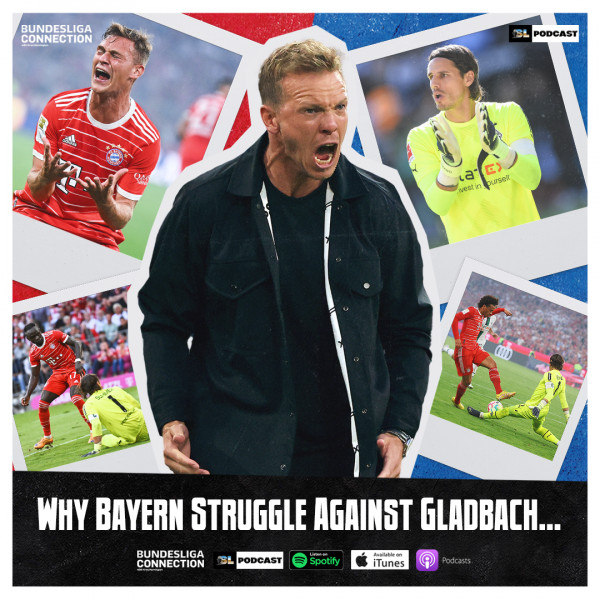 Why Bayern Struggle Against Gladbach…
A matchup between Bayern Munich and Borussia Mönchengladbach will always bring excitement, action, and raw emotions. This past matchday saw the two sides face each other once again and once again, a shocking result was the outcome, a 0-0 draw. Bayern is coming off a 7-0 drubbing of VFL Bochum and were expected to take all 3 points, however, Julain Nagelsmann just cannot seem to break. Gladbach finished 10th last season, however, they were responsible for knocking Bayern out of the German Cup too, after the Bavarians went on to win their 10th straight title. You have to give credit where it is due, Gladbach goalkeeper Yann Sommer was named as the player of the matchday as the Swiss maestro claimed a new Bundesliga record after making a whopping 19 saves against Bayern. If it wasn't for a strike from Leroy Sane, Gladbach would have most likely taken all 3 points.

On the latest episode of the Bundesliga Connection, Bayern Munich cannot get past Gladbach again, Antonoty Modeste opens up about his celebrations and the UEFA Champions League has some exciting fixtures featuring Bundesliga teams!