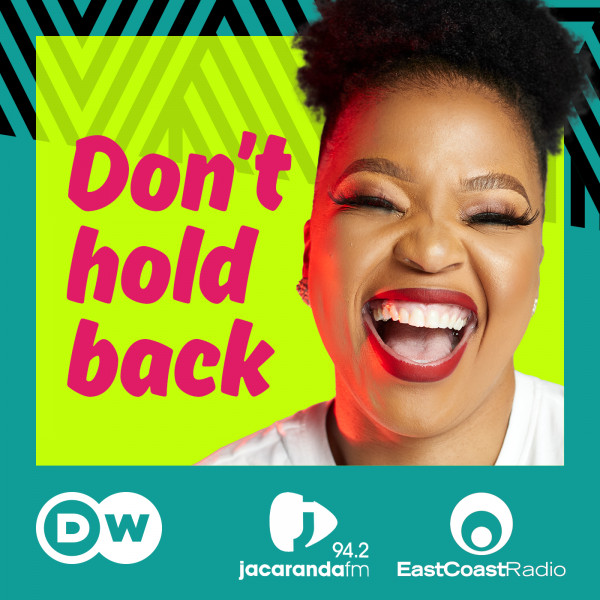 Don't hold back - Launching 6 July, 2022!
Money, sex, relationships, addiction, careers and more! Young South Africans chat openly and frankly about their experiences in these videos hosted by Nozibele Qamngana-Mayaba.
Imagine if there was a place where everyone could open up about their experiences. That's what "Don't hold back" is all about! Young South Africans chat frankly about everything from their struggle with finances and substance abuse to toxic relationships and choosing the right career.

Life feels lighter when you can listen and learn from other people's experiences.

Nozibele Qamngana-Mayaba is an award-winning South African content creator, author and HIV activist. Join her as she chats and tries out new food with a different guest in each monthly episode.

Tune in on our RSS Feed or your favorite podcast platform.

This show is a collaboration between DW and leading South African radio stations, Jacaranda FM and East Coast Radio.