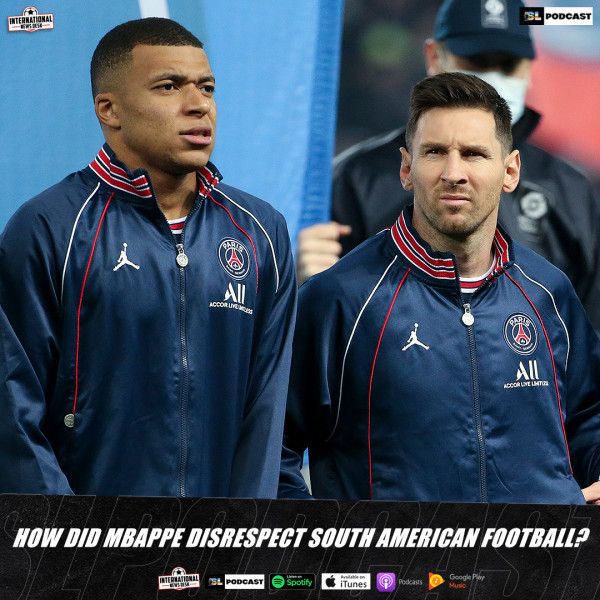 How Did Mbappe Disrespect South American Football?
With the international scene being fairly quiet, only a few major events have occurred in recent days. To kick things off, the transfer windows around Europe have opened and transfer talks are well underway. The biggest transfer story to come out of England is that Uruguayan striker Darwin Nunez could have snubbed Manchester United to join fierce rivals, Liverpool, as he seeks Champions League football. There are still some concerns over Cristiano Ronaldo's future at the Red Devils. Will the Portugues veteran stay at a club that cannot offer him Champions League football, or will he leave Old Trafford? Will a UCL team sign Ronaldo? These are the questions that Soccer Laduma International news correspondent Kurt Buckerfield answers on the latest episode of the International News desk podcast!

The UEFA Nations League kicked off recently with the biggest talking point being Lionel Messi's 5-star performance against European Outfit Estonia. Magical Messi scored an incredible 5 goals, becoming the first player in history to score 5 goals in a single match at club level and for his country. Right before that match, Kylian Mbappe somewhat disrespected the South American game saying that teams are weaker there than in Europe, so it was fitting for Messi to dominate a European team that the likes of Mbappe would have faced.