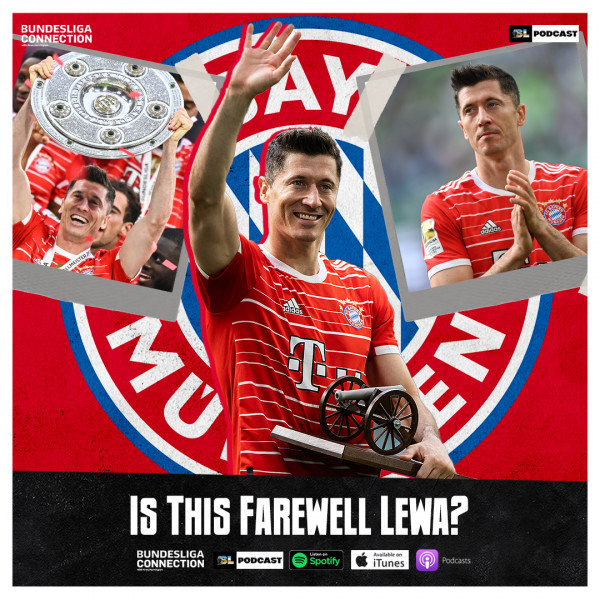 Is This Farewell Lewa?
After Scoring on the final matchday of the Bundesliga season, Robert Lewandowski has hinted that Bayern's draw against Wolfsburg could be his last game for the Bavarian Giants. "Lewa" has been in the talking space for quite some time now amidst conversations regarding his contact and how he has officially confirmed that he will not extend with Bayern. The 33-year-old striker's contract ends in 2023, but it looks like the Pole doesn't want to stay with Bayern. Barcelona seem to be leading the race for Lewa's signature with no regard to his age as he has started every game for Bayern in the league this season, showing his durability.

During the final matchday, Stuttgart managed to survive relegation after the winning goal was scored by Wataru Endo in extra time (90 + 2). Hertha Berlin succumbed to a fiery fight back by Borussia Dortmund, which now sees them in the relegation play-off spot; this match was also Erling Haaland's last match for BVB and he managed to get onto the score sheet yet again.

On the latest episode of the Bundesliga Connection, DW Sports correspondent and German football expert Kres Harrington breaks down the Robert Lewandowski transfer rumour and discusses the upcoming UEL Final which sees Eintracht Frankfurt feature against Rangers. This could be the chance for the German outfit to get their hands on some silverware after some 30 years.