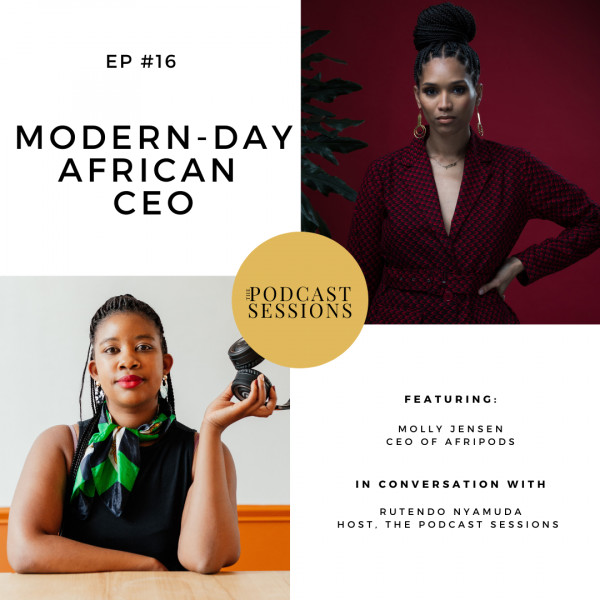 The Modern-Day African CEO ft Molly Jensen, CEO Afripods
Episode #16 of "The Podcast Sessions" with Rutendo Nyamuda features Molly Jensen, CEO of Afripods. In this episode she speaks about her journey into podcasting, her leadership style and where she sees African podcasting in the future.

Molly features on the Feb/March cover of 'the Podcast Sessions' digital magazine - Africa's first pan-African podcast magazine.