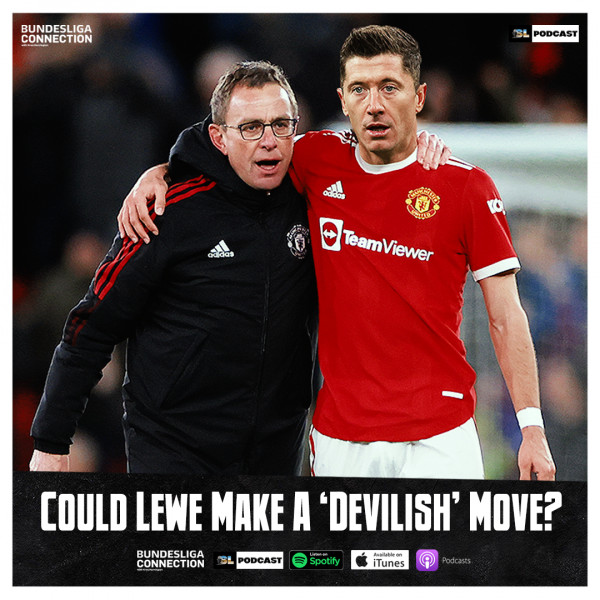 Could Lewe Make A 'Devilish' Move?
With only one year left on his current deal, Robert Lewandowski's future with Bayern Munich looks to be up in the air. The Polish striker has admitted that he hasn't made a decision regarding his future with the Bavarian giants. Amidst all the speculation as to where the 33-year-old may feature, the English Premier League seems to be leading the races with the likes of Arsenal, Newcastle United, and both Manchester clubs. Manchester United manager Ralf Rangnick is a huge fan of the 2021 Ballon d"Or runner up and has been since his time in the Bundesliga. Since United signed the 5-time Ballon d"or winner, Ronaldo hasn't made a big enough impact which is affecting him personally and it looks like he will leave at the end of the season and provided things go according to plan, Lewandowski could be the ideal replacement

With Bayern Munich keeping a keen eye on Norwegian 'Wunderkind' Erling Haaland, Lewa may be feeling disrespected as it is evident Bayern's number 9 is in the form of his life having scored 39 goals this season already. If The Haaland deal is successful, we could see Lewa make his move across the Atlantic Ocean to England.

On the latest episode of the Bundesliga Connecting, German Football expert and DW Sports correspondent Kres Harrington clears the air regarding the future of Bayern Munich star Robert Lewandowski. Kres also elaborates on how football has been affected by the Russia-Ukraine war and how some top teams recently shared the spoils!