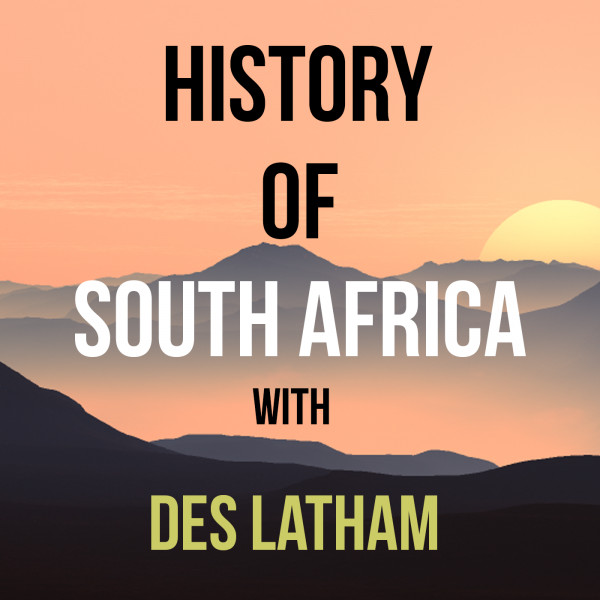 Episode 42 – Lady Anne Barnard, Earl Macartney and the van Reenen meat bank of the 1790s
This is episode 42 and the English have just seized the Cape.

Remember at the time they were in a world war with the French and revolutionary fervour had swept the world with its populist refrain, its' berets of southern France and Liberte Equalite Fraternite narrative.

This had swept the globe – all the way to Graaff-Reinet in the upper Zuurveld on the Cape frontier where the trekboers were motivated to throw off the corrupt yoke of the VOC – and then in turn, the new English rule.

As we heard last episode, Major General Craig had ensconsed himself in Cape Town as the military governor and was about to take action against the Boers in Graaff-Reinet when intelligence reports indicated in January 1796 that the Batavians and their French allies were fitting out an expedition to retake Cape Town.

As you've also heard, the British sent a strong naval and infantry force to the Cape and by July 1796 there were 8 400 troops stationed there with another 1000 on their way. There were now fourteen warships patrolling the seaways around the Cape.

So the Batavian squadron of eight warships and a cargo vessel took five months to sail to the Cape because its commander, Rear Admiral Engelbertus Lucas had to evade British patrols.
On the 6th August 1796 he anchored in Saldanha Bay on the west coast north of Cape Town.
Lucas had anticipated support from a French squadron but they had decided to bypass mainland Africa and head straight to the Isle de France – or Mauritius as we know it today.
By the 1790s a powerful farmer by the name of Jacob Van Reenen had built his fortune in landholdings, meat trade and the production and sale of alcohol.

On his death in 1793, Jacob left a number of sons, all of whom rose to prominence in Cape society. One son called Dirk, built the largest and most successful wine businesses there, while two others sons, Jacobus Gijsbert and Sebastiaan, went into the lucrative meat merchanting business.