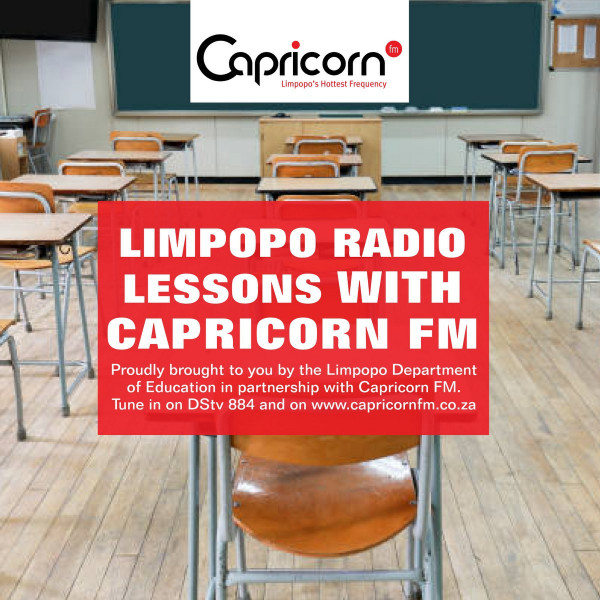 Grade 12 Lessons | English | Literature: Drama genre | Jore M
The Limpopo Department of Education calls on all Matriculants of 2021 to not let the Covid-19 pandemic hinder their academic year. That is why they have created Limpopo Radio lessons on Limpopo's Hottest Frequency.

Catch up on your studies on The Capricorn FM Express, Monday to Thursday from 8 till 10pm, The Friday Fiesta from 7 till 8pm. Then two lessons on Saturday from 9 till 10am on The Breakfast Brew, the second lesson will be on The Saturday PLUG between 2 and 3 pm.

Then on Sunday evening from 8 and 10pm, between The After Glow and The Last Gear. If you miss any of the lessons catch up on our podcasts by visiting capricornfm.co.za.

Brought to you by the Limpopo Department of Education, Working together we can do more, providing quality education.