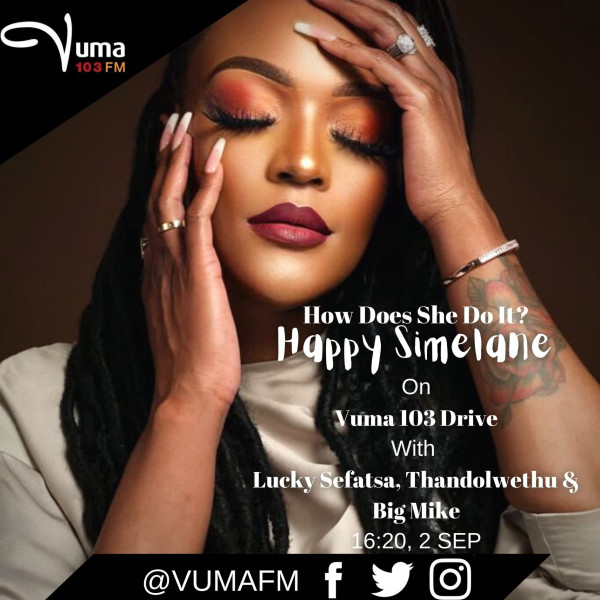 Vuma 103 Drive With Lucky Sefatsa And Thandolwethu Monday To Friday 3pm - 6pm
'How Does She Do It?'
Happy Simelane, a woman with a passion for network marketing.
An author of "Your Dreams Are Valid", business coach and mentor.
She runs a global business, she is a self-made multimillionaire,
she inspires the youth, she empowers women of different age
groups, she has a global audience, many people can relate to
her and she has a story worth telling.