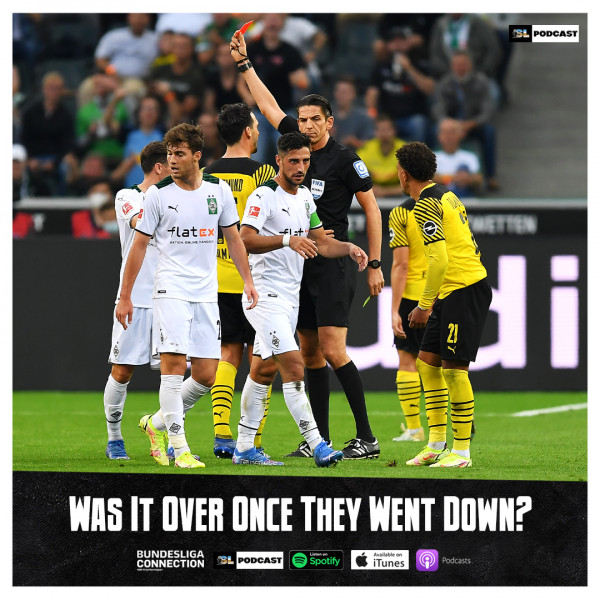 Was It Over Once They Went Down?
Borussia Dortmund were on the losing end this past weekend against Borussia Mönchengladbach, after a 37th minute strike from Denis Zakaria. Things went from bad to worse for the traveling outfit, after Mahmoud Dahoud received a straight red in the 40th minute. Dortmund coach Marco Rose said after the match "Once we went down, I knew it was over." Uncharacteristically, Dortmund left Norwegian superstar Erling Haaland off of the team sheet for the match day, and one cant help but think he would have made some sort of impact upfront for Dortmund with their 8 target-missing shots at goal.

On the latest episode of The Bundesliga Connection, German football expert and DW Sports correspondent Kres Harrington discusses the recent loss Borussia Dortmund suffered away to Gladbach. Kres also brings up the fact that Robert Lewandowski was unable to score in Bayern's 3-1 victory over Furth. Later in the show, Kres speaks about the 4 German sides featuring in this week's UEFA Champions League match days, with all 4 German sides having the home advantage.