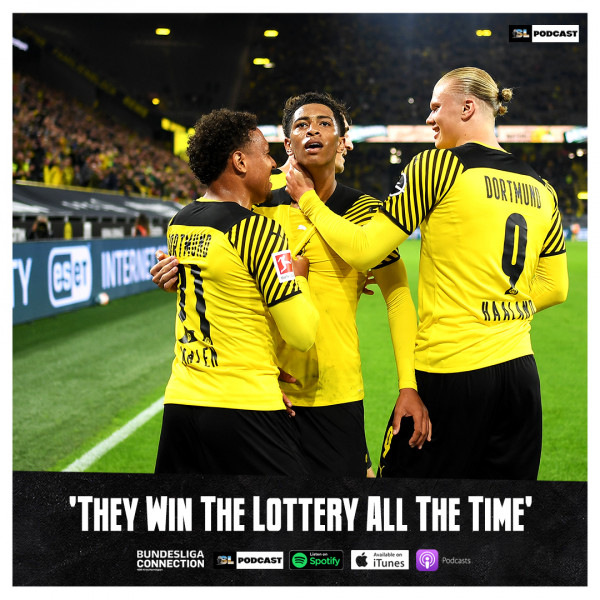 'They Win The Lottery All The Time'
As we see the continuation of the 2021/2022 Bundesliga season, as expected Bayern Munich are sitting at the top of the table after a 7-0 thrashing of newly promoted Bochum. Borussia Dortmund are currently in 3rd in the league standings, and things continue to go their way. Narrow wins and broken records seem to be a trend for Marco Rose' team as Dortmund beat Bisiktis during their latest UEFA Champions League fixture. A Special mention has to be made about 18 year old, England Born Jude Bellingham as he continues to make history.

On the latest episode of the Bundesliga Connection, DW Sports correspondent and German football expert Kres Harrington joins the SL Podcast to discuss the rampage of victories Bayern Munich seem to be on. Kres also praised Jude Bellingham and provides an in-depth analysis of Borussia Dortmund's season so far.