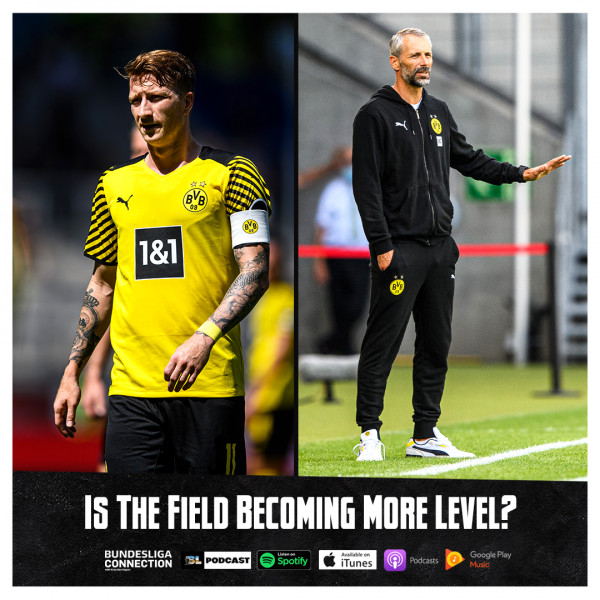 Is The Field Becoming More Level?
With The Bundesliga getting some friendly matches underway, a few shock results came from this past weekend, with Bayern Munich losing to FC Koln 3-2, with Bayern not fielding a full-strength team. Another shock result was the newly promoted VfL Bochum overpowered Borussia Dortmund 3-1. Dortmund were without Jadon Sancho who has been signed by Manchester United, as well as Erling Haaland.

In the latest episode of The SL Podcast's "The Bundesliga Connection,' German football expert and DW Sports correspondent Kres Harrington breaks down the pre-season friendlies and poses the question, 'does this mean that the playing field is becoming even?' Kres also talks about the racial abuse hurled towards the German National team which saw them leave the pitch in protest.