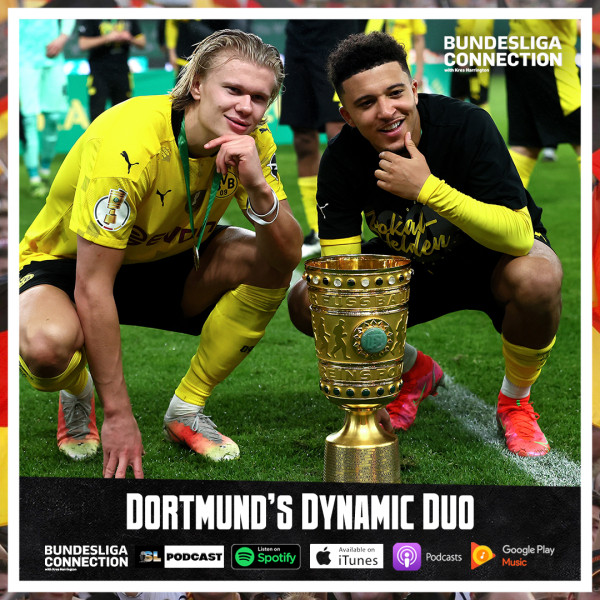 Dortmund's Dynamic Duo
The DFB Pokal Final took place this past weekend with RB Leipzig facing Borussia Dortmund. The Bulls are sitting in second place in the Bundesliga, whereas Dortmund are in third. Dortmund have won their last 5 games which would have surely brought some worry to the Leipzig outfit. Dortmunds' dynamic duo of Erling Haaland and Jadon Sancho stole the show, each netting a brace in the DFB Pokal final, allowing Dortmund to win that match 4-1 and get their hands on silverware. In the latest episode of The Bundesliga Connection, Kres Harrington speaks about Jadon Sancho and his agent putting a deal together with Manchester United and another potential player who could leave Dortmund, Erling Haaland.

In his analysis, Harrington also discusses Robert Lewandowski equalling Gerd Muller's record of 40 goals in a season with 1 game to go as well as the relegation battle that is happening at the bottom of the table.