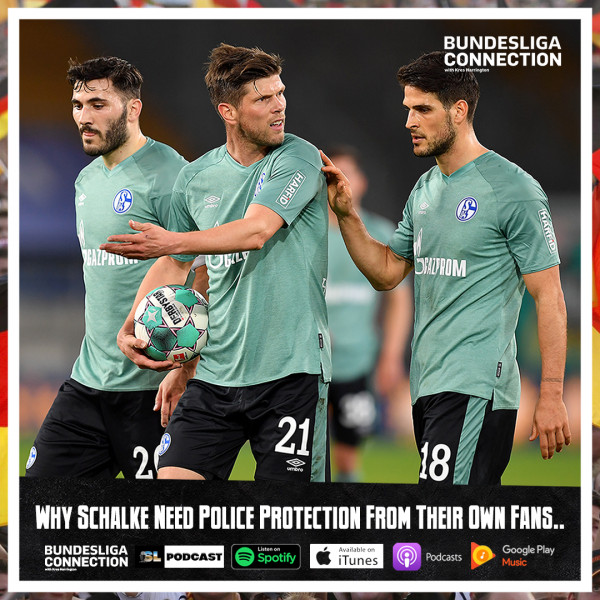 Why Schalke Need Police Protection From Their Own Fans...
Last week, for the first time in 33 years, Schalke 04 have been relegated to Germany's second division. This led to frustrated fans throwing eggs at Schalke's team bus, as supporters confronted players after their loss to Arminia Bielefeld, which sealed their fate.

In the latest episode of The SL Podcast's "The Bundesliga Connection", DW Sports Correspondent Kres Harrington breaks down the latest news surrounding the team affectionately known as 'Königsblauen' (Royal Blues), and gives analysis on how the club has regressed so quickly in recent years.

In the full show, Harrington also breaks down Robert Lewandownski's return to Bayern Munich starting XI, Bayer Leverkusen's UCL hopes & more.