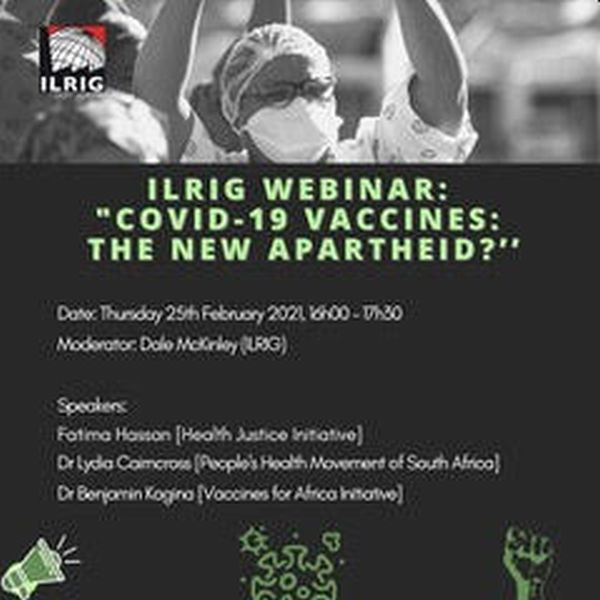 Covid-19 vaccines: the new apartheid?
This webinar was organised and hosted by the International Labour, Research and Information Group (ILRIG) on 25th February 2021.

Moderated by Dr. Dale McKinley from ILRIG, the three panelists were:
Fatima Hassan - Health Justice Initiative
Dr. Lydia Cairncross - People's Health Movement
Dr. Benjamin Kagina - Vaccines for Africa Initiative

The panelists covered a lot of ground, focusing among other things on:
the global picture of vaccine distribution, financing and inequalities;
the South African specific situation with vaccine procurement and roll out plans; and
the key sources of and responses to, vaccine scepticism and opposition.

There was a lively and extensive set of questions and comments from webinar participants. Overall, this impressive and timely webinar provided a wealth of pertinent information and grounded, activist perspectives as part of the South African and international struggle for equitable, free and accessible Covid-19 vaccines.