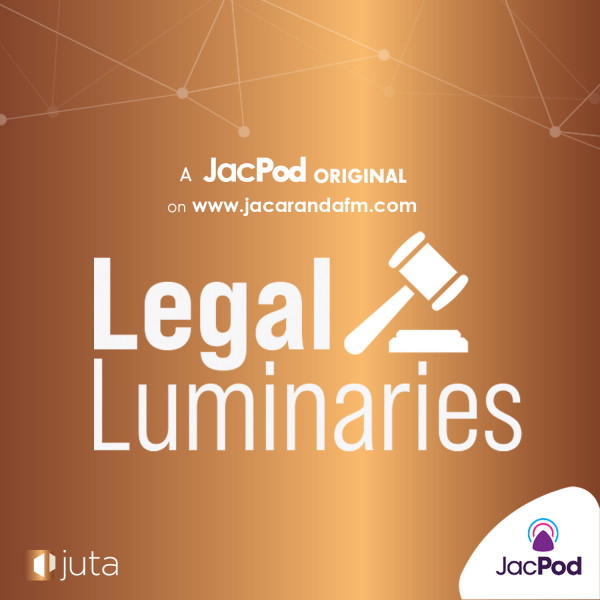 Legal Luminaries
Step into the fascinating world of "Legal Luminaries," a captivating podcast series brought to you by Juta and Jacaranda FM. Hosted by television personality and author, Iman Rappetti, this JacPod Original takes you on a journey through the lives and experiences of renowned legal giants who have played a pivotal role in shaping South African law.
Join us as we sit down with esteemed guests including Judge Navi Pillay, Judge Zak Yacoob, Judge Bernard Ngoepe, and Judge Sisi Khampepe. Listen to their inspiring stories and gain a better understanding of the legal landscape that has shaped our nation's history.
Whether you're a legal enthusiast, a student of law, or simply curious about the minds behind South African democracy and human rights, "Legal Luminaries" is a must-listen.