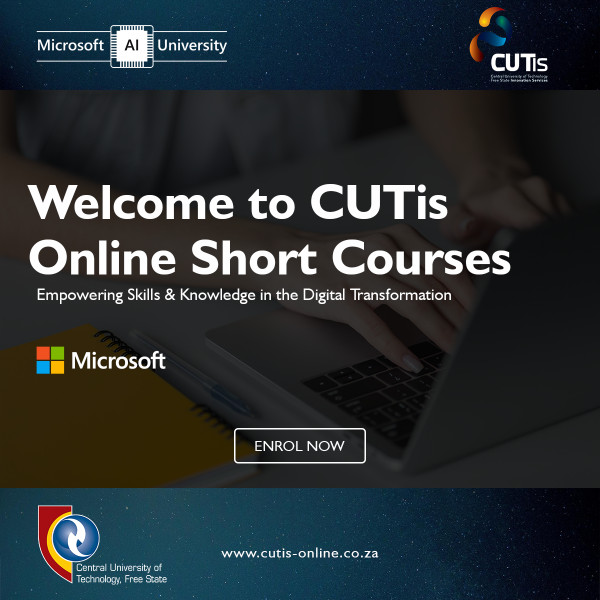 Central University of Technology - 1st Microsoft AI university in SA!
The Central University of Technology is proud to announce that the first Microsoft AI university in South Africa is based at their CUT campus in Bloemfontein. Following the Free State Provincial government's 4IR summit in 2019, a global shortage of 4IR skills was recognised.
Now we offer a 12-month short course: attendance based with full time online and contact classes. Become an internationally certified MS AI engineer and a CUT graduate! More info at cutis-online.co.za.