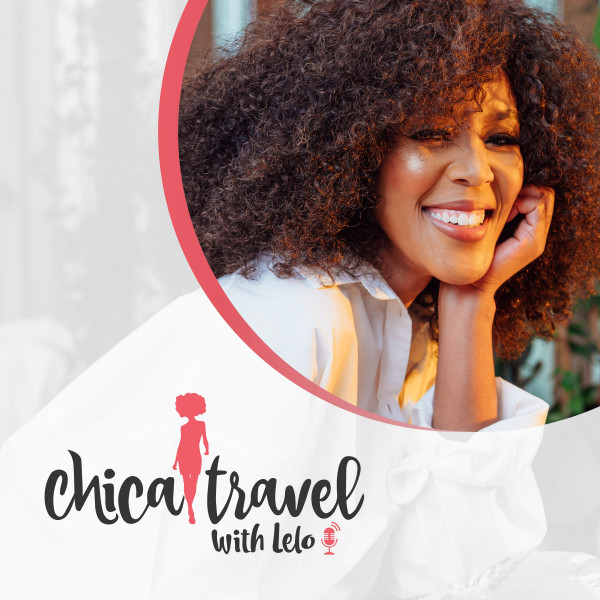 Chica Travel with Lelo
"The world is a book, and those who do not travel read only one page", so says Saint Augustine about travel. I might as well be living by it because it literally defines my passion for travel and has given me one of the most fulfilling experiences of my life.
My wanderlust spirit has turned into a bucket full of experiences and joys that I would like to share with you, so that you can see and enjoy all the wonders the world has to offer. Welcome to CHICA Travel with Lelo, an exciting podcast that aims to provide you, fellow travellers, with all the information and tools you need as you go on your exciting escapades around the world.
Are you a curious and adventurous soul? Do you get itchy feet from staying in one place for long? Are you looking for exciting places to explore? Are you interested in popular or off-the-beaten-path destinations? Are you so consumed with wanderlust that you can't wait to go on your next adventure? Are you overwhelmed by all the information online, and looking to find information from other travellers? And, do you perhaps wonder if all these trips won't break your bank account?
Well, join me, Lelo Boyana, as I help answer all these questions. Through CHICA Travel, I chat to fellow globetrotters and industry experts who excitedly share their tips and tricks on everything travel. With in-depth discussions on
must-see destinations plus what to do when you get there, budget for travel and everything you need to turn your trips into amazing experiences and lifetime memories; CHICA Travel is your ultimate go-to information hub.
New episodes out every Monday.
Keep in touch with me on social media through @MsLeloB / @ChicaTravelPodcast or send an email to
lelob@chicatravel.co.za