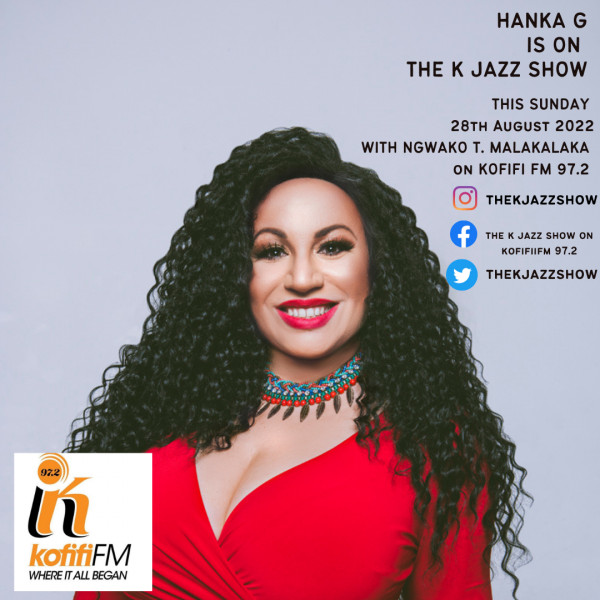 Hanka G Interview on Kofifi FM 97.2
HANKA G is a jazz, world music, gospel, and R&B singer living in New York, originally from Slovakia, who spent her childhood years growing up in the Mongolian desert. With her vibrant and velvety voice, she is considered one of the most talented jazz singers of our generation.

Her latest project was framed through the lens of an immigrant in the USA trying to unite people with different musical heritages.

"Regardless of our backgrounds, we all dream about love, happiness, and freedom."

HANKA's love of jazz grew out of her exposure to the great black American jazz masters, and on UNIVERSAL ANCESTRY, she pays particular tribute to the African American women singers that have influenced her.

She joined us on the show as we wrapped up Women's month 2022 in South Africa.