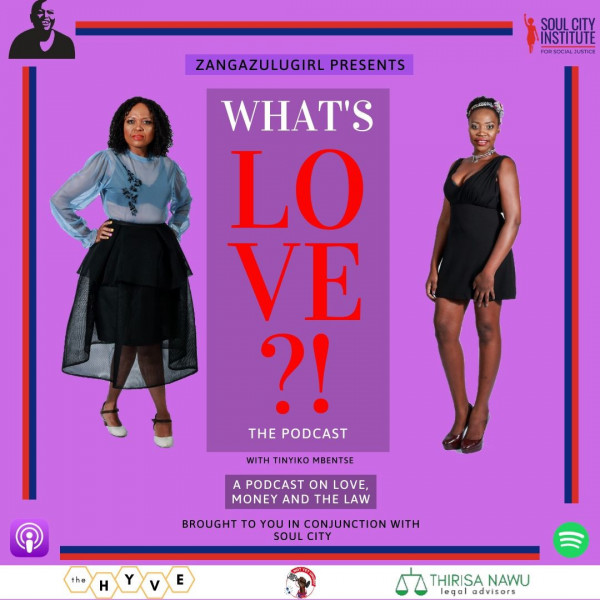 What's Love...?!
'What's Love...?!' is a bi-monthly Podcast focusing on empowering women financially and legally through real life stories used as case studies. The Podcast equips women with the tools they need to successfully navigate their way in the Financial and Legal systems.

'What's Love...?!' is hosted by Social Activist Lebo Ramafoko (@zangazulugirl), who is joined by legal expert Tinyiko Mbentse (Thirisa Nawu). The pair share stories, lessons and advice that every woman should hear.

"What's Love...?!' the Podcast is brought you by ZangaZuluGirl (Lebo Ramafoko) in collaboration with The Soul City Institute for Social Justice, an intersectional feminist organisation that focuses on the rights of girls and women.