TechCentral Podcast
TECHCENTRAL
|
Podcast
, ±37 min episodes every 5 days |
Interviews with leaders in South Africa's ICT industry.
Subscribe to this channel
You can subscribe to new audio episodes published on this channel. You can follow updates using the channel's RSS feed, or via other audio platforms you may already be using.

You can use any RSS feed reader to follow updates, even your browser. We recommend using an application dedicated to listening podcasts for the best experience. iOS users can look at
Overcast
or
Castro
. Pocket Casts is also very popular and has both
iOS
and
Android
versions. Add the above link to the application to follow this podcast channel.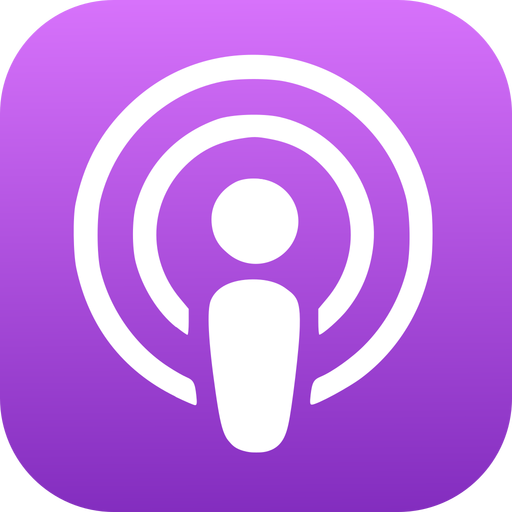 This channel is available on iTunes. Follow the above link to subscribe to it in your iTunes application or the Apple Podcast application.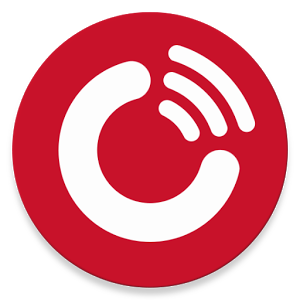 This channel is available for listening in the Pocket Casts web player, or via the iOS and Android Pocket Casts applications. Follow the above link to listen on Pocket Casts.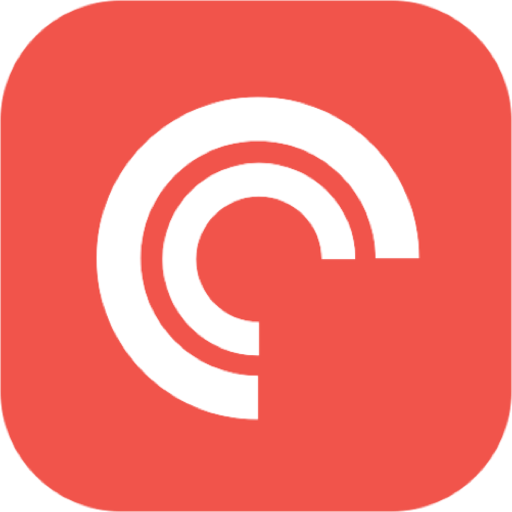 This channel is available for listening in the Pocket Casts web player, or via the iOS and Android Pocket Casts applications. Follow the above link to listen on Pocket Casts.
---

Sign up for a free iono.fm user account to start building your playlist of podcast channels. You'll be able to build a personalised RSS feed you can follow or listen with our web player.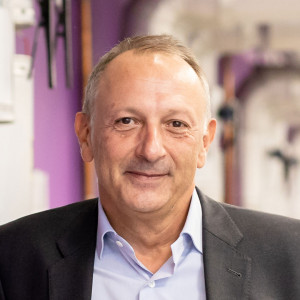 TechCentral editor Duncan McLeod is joined by Africa Data Centres CEO Stephane Duproz for a discussion on the company's recent acquisition of Standard Bank's Samrand data centre.
Duproz explains why the company bought the Gauteng facility, why he believes it's one of the best data centres in the world and what it plans to do with it. He also talks about the company's expansion ambitions on the continent, including facilities it plans to open in Nigeria and Ghana.
He provides details on the impact that the Covid-19 pandemic has had on Africa Data Centres and why he believes it's going to fuel even faster take-up of such facilities across Africa as companies begin to accelerate their digital transformation initiatives and look at ways of readying themselves for the next crisis.
Duproz also provides his views on the plans to build two new high-capacity submarine Internet cables around Africa - Google's Equiano and the 2Africa cable backed by Facebook, Vodafone, MTN, Orange and others - and the impact this is going to have on the continent.
Lastly, he provides details about the news that Africa Data Centres has joined the Nvidia DGC-Ready data centre programme and what it means.
Don't miss the discussion!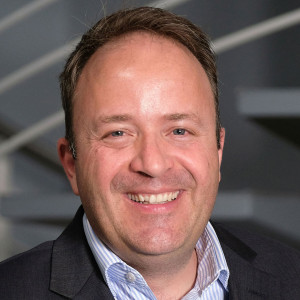 In this promoted episode of the podcast, TechCentral is joined by Seacom chief commercial officer Steve Briggs for a discussion on the company's new fibre-to-the-home Internet service provider, WonderNet, as well as a look at how Covid-19 is forcing the world to transform digitally.
Briggs explains why Seacom decided to launch a consumer FTTH provider and how WonderNet will differentiate itself in a competitive market - and where the name WonderNet came from.
The conversation then turns to the impact of Covid-19, not only on the traffic flowing across Seacom's network, but also the why the pandemic is likely to accelerate companies' digital transformation efforts.
What lessons are being learnt through the lockdown, and what does it mean for the future of work and business?
Don't miss the discussion!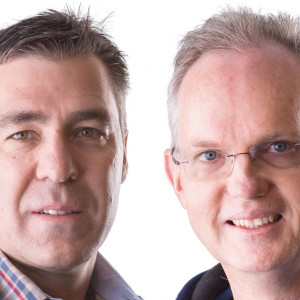 In this promoted episode of the podcast, TechCentral speaks to BBD chief digital officer Peter Scheffel and company executive Andries Janse van Rensburg in a fascinating discussion on digital transformation in light of the impact of the Covid-19 pandemic on business.
In the podcast, Scheffel and Janse van Rensburg discuss the impact that Covid-19 is going to have on companies' thinking around digital transformation – it will accelerate their efforts, but there are still very good reasons not to rush headlong into these projects without having a proper plan in place.
The conversation starts with a discussion on what exactly digital transformation entails, who should be leading such projects for companies, why it's much more than just an IT project, what companies should be doing first, and why they should be tackling these projects in bite-sized chunks, not large-scale endeavours upfront.
Can companies go it alone, or do they inevitably need external help to guide them through the complexities? And what conversations should company executives be having before they knuckle down?
How much of a competitive advantage can you get by going through a digital transformation exercise? And on the flip side, to what extent are you undermining your business by continuing with business as usual while your competitors become digitally transformed?
Scheffel and Janse van Rensburg answer all these questions in the podcast. They also talk about the extent to which customers should be involved in helping guide companies, and more.
Don't miss the discussion!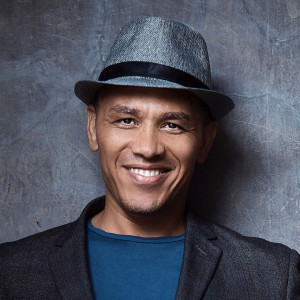 Well-known South African technology entrepreneur Stafford Masie, who was appointed as GM of WeWork South Africa last year, joins the podcast to talk about what he's been up to, the impact of Covid-19 on WeWork – and the economy more broadly – and why e-commerce should be opened up fully during the lockdown.
Stafford, who is a former MD of Google South Africa and founder of mobile payments company ThumbzUp, talks about how WeWork is dealing with the Covid-19 lockdown and explains why he believes it could be a beneficiary in the longer term as companies change their approach to work.
He talks about WeWork's focus coming out of the pandemic as well as some of the other initiatives he is involved with, including at the CSIR.
It's a great discussion – don't miss it!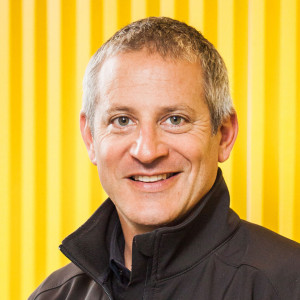 Just how badly has the economy been hit by the lockdown to fight Covid-19? Mark Sternberg, MD of Spark ATM Systems, says it's able to quantify the impact long before GDP data is released.
The problem with GDP data, when it's released, is that's it's by no means a current reflection of the economic situation.
However, Spark ATM Systems, a South African company that operates 4 500 ATMs across the country, believes it is able to offer a much more up-to-date picture of the economic impact that the lockdown is having on the economy and people's livelihoods.
In this episode of the TechCentral podcast (watch the video below), Spark ATM MD Marc Sternberg talks about the impact the lockdown is having on the economy, and cash withdrawal trends leading up to the lockdown and what has happened since.
He also talks about how the numbers the company is seeing in South Africa compare to other markets where its parent company, the Nasdaq-listed Cardtronics, operates and what those numbers could portend for South Africa as it moves to lift restrictions further in the coming weeks.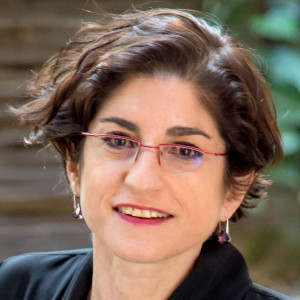 Miriam Altman, a commissioner on the National Planning Commission, joins TechCentral editor Duncan McLeod for a discussion on the Covid-19 lockdown, its impact and how to save the economy.
Altman, who is a former chief strategy officer at Telkom and a director at Altman Advisory (among other roles), shares her views on the ban on unfettered e-commerce (and why it's not good at all); why more needs to be done to get broadband to more South Africans (and why the wholesale open-access network is probably not the best vehicle to achieve this); and what work has been happening at the National Planning Commission around the National Development Plan - and plenty more!
It's a great discussion. Don't miss it!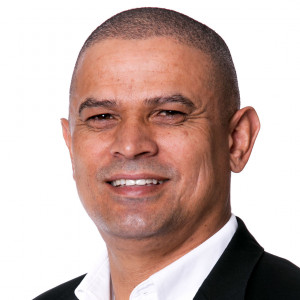 Telkom announced earlier this week that its wholesale division, Openserve, is launching a new product for Internet service providers that means consumers are no longer required to buy a copper line from Telkom's retail division.
The move, known colloquially as "naked ADSL", is one that has long been requested from consumers who don't want a landline voice service but have been frustrated by the fact that it was a requirement when buying a copper-based fixed-line broadband service from Telkom.
Openserve CEO Althon Beukes spoke to TechCentral editor Duncan McLeod about the new product, known as Openserve Pure Connect. He explained why, after so many years of agitation from consumers, Telkom has finally decided to offer "naked ADSL" through its ISP partners.
"I guess you can say it's long overdue," Beukes said. "We have seen in the last few years that there is still a demand for our copper broadband services and hence we have now simplified the value proposition because it is a very cost-effective and reliable way to connect."
In the podcast, Beukes explains what the announcement means for the longevity of Telkom's copper access network, and why the company will continue to decommission copper in areas where fibre is deployed and where it no longer makes financial sense to continue to support the technology.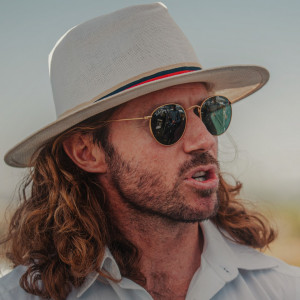 Ross McIlroy, co-founder of Cars.co.za, joins TechCentral's Duncan McLeod on the podcast to talk about the launch of the company's new motoring show on YouTube, the outlook for the car industry after the Covid-19 pandemic and much more besides.
McIlroy explains how Cars.co.za got its start, how it built its marketplace for car buyers and sellers, and why it pivoted into content - and eventually into video, culminating in the launch of The Cars.co.za Show on YouTube.
The conversation also touches on everything from why electric vehicles haven't taken off in South Africa - but might soon - and the impact of the rapidly weakening rand on the local motoring industry.
It's a fascinating discussion ... don't miss it!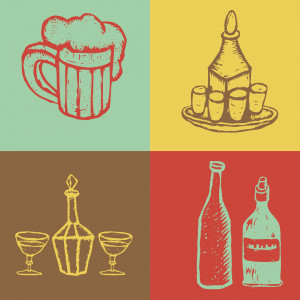 Not all businesses are suffering during the lockdown. When Enrico Ferigolli and Vincent Viviers, the founders of alcohol delivery app Bottles, learnt just over five weeks ago that government was banning liquor sales, it came as a shock.
But the start-up rapidly pivoted its business, forming a partnership with retail group Pick n Pay to deliver groceries – and business boomed, to the extent where it's had to hire more contractors to help cope with surging demand.
Ferigolli and Viviers join TechCentral editor Duncan McLeod on the podcast for a discussion on how they retooled their business - which was facing an existential threat - in short order, and why they've decided they won't go back to being only a liquor delivery platform.
At a time when most companies, including start-ups, are under extreme pressure, the founders provide an interesting case study on how to thrive in the face of adversity.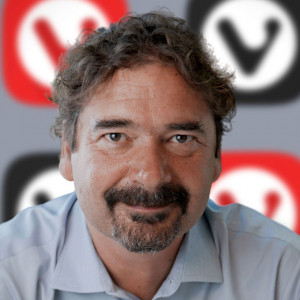 Jon von Tetzchner, CEO of Vivaldi Technologies, returns to TechCentral for a fascinating discussion on the world of Web browsers.
Vivaldi this week launched version 3.0 of its desktop browser, while its Android version was released from beta.
In the podcast, Von Tetzchner, who is a co-founder of Norway's Opera Software, talks about:
• How Vivaldi is coping with the global Covid-19 restrictions and lockdowns.
• The origins of Vivaldi and why he believes it offers a compelling alternative to the browsers from technology giants such as Google, Microsoft and Apple.
• Vivaldi's business model and why it won't charge users for its software.
• What's new in the desktop and Android versions of Vivaldi – including a tracker blocker and ad blocker.
• The impact of ad blockers and tracker publishers on publishers and journalism and why these are off by default in Vivaldi.
• Why a new funding model is needed for journalism.
• Why Big Tech needs to reined in through regulation to ensure user privacy.
• Whether an iOS version of the software is in the works – it is, but it's not that simple.
It's a great discussion – don't miss it!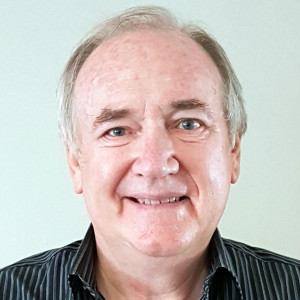 Keith Pitout, chief technology officer of Indigo Broadband, joins TechCentral's Duncan McLeod for a discussion on television whites-spaces networks in South Africa.

Last Friday, communications regulator Icasa announced, as part of its licensing of emergency temporary spectrum to allow operators to cope with increased network demand during the Covid-19 crisis, that it had licensed three companies to build TV white-spaces networks.

In the podcast, Pitout explains how TVWS technology works, the various trials that have been conducted in South Africa, and the potential for the technology to offer low-cost broadband in underserviced parts of the country at prices well below what the mobile operators can provide.

South Africa has been an early pioneer in Africa in TVWS technology, with Icasa developing regulations to govern the roll-out of networks.

It's a fascinating discussion about a new field that has the potential to bridge the digital divide in South Africa -- don't miss it!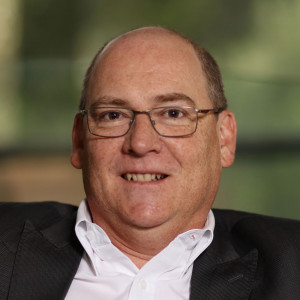 Promoted | Brian Pinnock, director of sales engineering in the Middle East & Africa at Mimecast, joins TechCentral for a wide-ranging discussion on the security implications of the Covid-19 lockdown.
With millions of people working from home, securing remote workforces has suddenly become an imperative and a big challenge, especially for companies that haven't traditionally had large numbers of employees working offsite for an extended period of time.
According to Pinnock, cybercriminals have quickly adjusted their attack vectors and methodologies to take advantage of the situation. In the podcast, he explains how the crooks are trying to take advantage of people during this uncertain period in history, especially with many employees working outside the protection of the corporate firewall.
How can organisations better protect their remote workforces? What attack vectors should they be aware of and be defending against?
The Mimecast Brand Exploit Protect team identified nearly 60 000 new coronavirus websites in a two-week period, most of which were malicious.
Pinnock explains how Mimecast helps protect users against these threats.