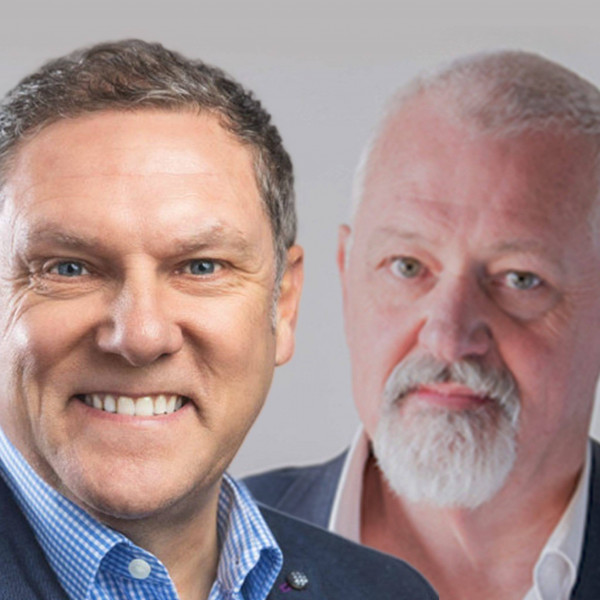 EP53: Introduction to 2021
To all the #DocAndGuru podcasts listeners out there. Thanks for tuning in again in 2021. We hope you had a good break and that you're back in the #marketing and #media ring and ready for action.

LETS GET READY TO RUUUUUUUMMMMBLE!

We have some really interesting #marketing and #media guests joining us on #TheDocAndTheGuru podcast starting next week with Ed Coetzee CEO of @TheSharks who will be talking about MVM holdings 51% stake in #TheSharks and what it means for South African rugby.

In the coming weeks The Doc is also going to introduce us to some of the finalists in the SA Marketer of the Year Awards. And also some of the Marketing Young Guns who'll be competing for the honours. All you #marketing young guns out there. Listen in and take your shot.
Some of our other guests will include Dr. Sifiso Falala CEO of Plus94 @Plus94Research who will talk about the first tranche of data released for the MRF-MA[SA] database MAPS.

Prof. James Lappeman from UCT Liberty Institute of Marketing on the launch of an exciting new eBook Marketing to South Africans.
And speaking of books acclaimed editor and author Ryland Fisher has just published a book entitled The South Africa we want to live in. So we're going to do our best to keep it positive in 2021.
#M2021GA
Make 2021 Great Again.

So tune in next week and in the coming weeks to The Doc and The Guru podcast. Available on all your favourite podcast platforms. And if you have any insights or marketing and media initiatives you'd like us to feature on the show please get in touch with us.

The #RoadToRecovery starts now.