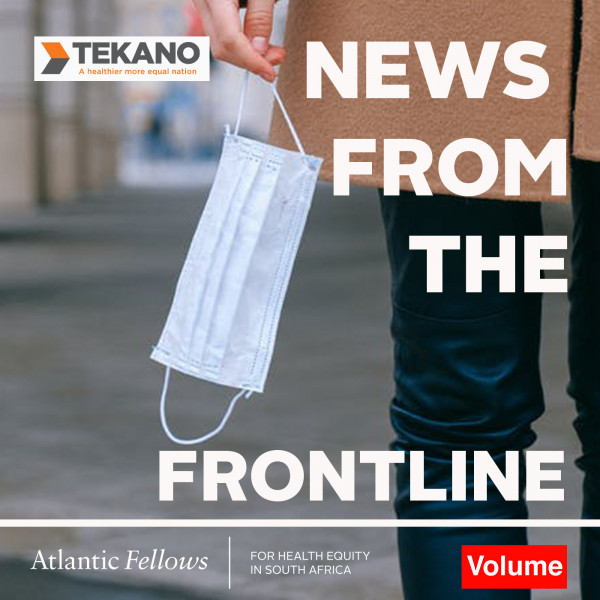 Ep 8: Reflection on Tekano's Covid-19 relief efforts
In the 8th episode of News From The Frontline, our podcast panel reflects on the support provided by Atlantic Fellows for Health Equity based at Tekano, to projects that aimed to tackle the social and economic inequalities that were brought to the frontline during the Covid-19 pandemic.

Through their fellowship and support programme, Tekano seeks to inspire and sustain the changes South Africa needs, to bridge the enormous gap between rich and poor.

In this episode we hear from Lebogang Ramafoko, the Chief Executive of Tekano Atlantic Fellowship Health Equity South Africa, as well as Crystal Dicks the Programmes Director, and Munya Saruchera the Programmes Officer as they speak about Tekano's Covid-19 relief efforts.

Hosted by Busisiwe Gumede.

Brought to you by Tekano and produced by Volume.