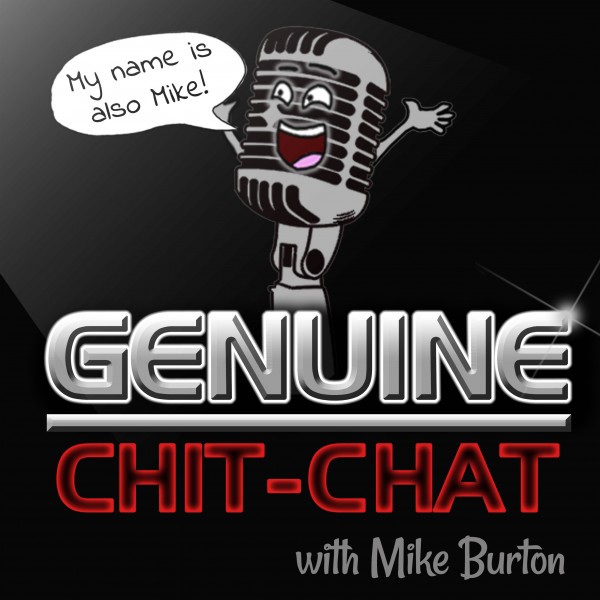 #101 Pt 2 – Age Of The Multiverse: Sci-fi, Great Villains & The Upcoming Loki Series With Tonya Todd
This week brings the second part of Mike's chat with Tonya Todd continuing the discussion about superheroes!

In part 2 Mike & Tonya talk about the various upcoming Marvel TV series, Loki as a character, great villains, the next phase of MCU movies, sci-fi movies, Star Wars & Mike's perfect Star Wars film, DC's Multiverse, how bad the film Cats is and Mike's other least favourite movies, early 2000 superhero movies, the Netflix Marvel shows, unnecessary reboots & remakes and more!

In case you missed last week, part 1 of Mike & Tonya's chat begins with speaking about the late Chadwick Boseman before delving into Tonya's early memories of superheroes, fictional crushes, Batman & Catwoman, the Marvel Cinematic Universe & DC's Expanded Universe, Thor, ending with a discussion on the Black Widow.

Tonya also appeared on episode 97 of GCC so check that episode out too (if you haven't already)!

Tonya's Site- Twitter, IG & FB all @MsTonyaTodd

Tonya also mentioned the book The Order Of Time by Carlo Rovelli.

The Articles Mike Forgot To Read: http://www.mstonyatodd.com/top-ten-mcu-casting-choices/ http://www.mstonyatodd.com/the-metamorphosis-of-loki/ http://www.mstonyatodd.com/black-widow-is-the-most-impressive-avenger/

In the last episode of GCC; number 100, Mike & his first ever guest have a quite varied chat about "balls in bums", a peculiar film named Visitor Q, Mike starting Genuine Chit-Chat, some past episodes Mike recommends for new listeners, Sam Harris & Joe Rogan, a few stories from Rhys & Mike's childhood, how and why Rhys started using meditation, Rhys' stance on many aspects of social media and many other topics! Mike appeared on episode 8 of Max Byrne's Mandatory Marvel & DC show about The Killing Joke. Mike also appeared on Tony Farina's Indie Comics Spotlight to talk about the comic series Second Coming (Episode 13). Check out the podcast ROOM where Mike is in episode 1 of season 2 called "All Roads Lead To Room" as well as the episode "Jen And The Blob"!

Mike has another show, called Star Wars: Comics In Canon – all episodes can be found on Comics In Motion's podcast feed and episodes will be out every Saturday; episodes 0-25 are now out, episode 25 being a Q&A episode with the others speaking about Han Solo, Chewbacca, the Galaxy's Edge, the Vader Down crossover, Lando, Mace Windu, Vader after A New Hope, the Fallen Order prequel comic, how Obi-Wan & Anakin almost left the Jedi order, Cassian met K-2SO, Beckett before Solo, ...