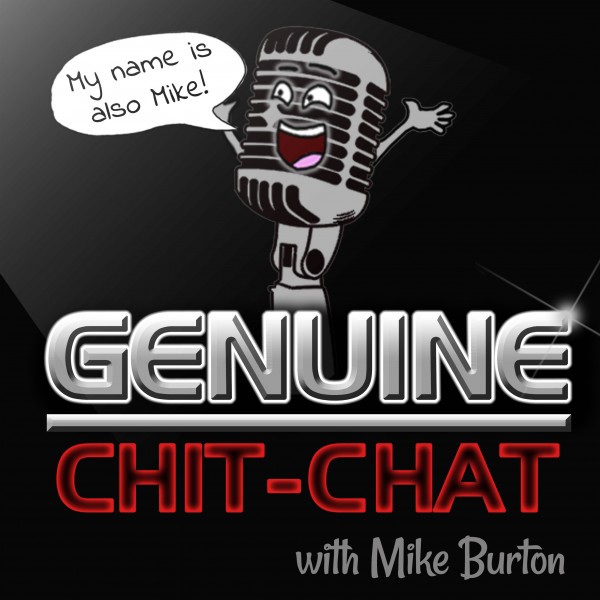 #81 Pt 1 – Meeting The Blind Blogger: Losing Eyesight At 12, Social Mistreatment & Accepting A Helping Hand With Maxwell Ivey
This week Mike speaks with Maxwell Ivey; The Blind Blogger about losing his vision, his podcast, his books, his travel experiences and much more!
Part 1 of their chat starts with Maxwell discussing his many pursuits and how he lost his vision, the importance of accepting a helping hand, how some people have mistreated him due to his blindness, the books he's written, modern meditation, his work ethic and much more!
Part 2 is out next week, so be sure to tune in for Maxwell talking about his blog "The Blind Blogger" and his podcast "What's Your Excuse", doing things for himself & working solo, the value of stillness, learning from negative experiences, Maxwell's time in the carnival business and many other topics as well as Maxwell singing at the end!
Maxwell's Site The Blind Blogger - His Podcast "What's Your Excuse? Show"
In case you missed last week, Mike spoke with Tracey Maxfield about bullying, mental health & her book Escaping The Rabbit Hole; in more detail, Tracey recounts her journey through nursing and what led her to her nervous breakdown & her journey through acute depression, this is followed by a discussion on the seriousness of bullying in both school & the workplace and how severely it can affect someone's mental health, the social stigmas that continue to persist victims of bullying, Tracey's motto of "Engage | Educate | Empower", potential causes of school shootings, the definition of "bullycide" and many more things are discussed!
STAR WARS FANS: check out Mike's collaboration with Scott, Chris & Dave of the 20th Century Geek, Comics In Motion & VHS Strikes Back podcasts a full review of The Rise Of Skywalker which can be found on Comics In Motion's feed (episode 108)! Plus there are several other Star Wars collaboration episodes on GCC, 20th Century Geek and Comics In Motion's feeds, so check those out too!
Promo by Beernuts Productions
Genuine Chit-Chat is a part of the Brit Pod Scene, so be sure to check out the other members of the family as well as the BPS podcast – www.britpodscene.com
Instagram – Twitter – Facebook – YouTube – Stitcher - Podbean - Spotify
You can also email us at GenuineChitChat@outlook.com with any reviews, comments or suggestions.