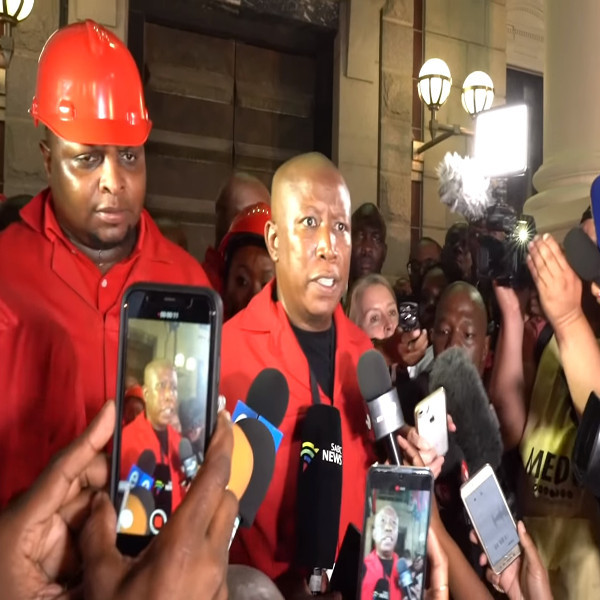 EFF defends its decision to disrupt SA's SONA
The EFF has defended its decision to disrupt President Cyril Ramaphosa's State of the Nation Address, saying its actions were "democratic.
The disruption began with EFF leader Julius Malema rising on a point of order, saying former president FW De Klerk should not be allowed in the house as he is a murderer. Malema spoke on the steps of the National Assembly building after he and his party members staged a walk-out ahead of Ramaphosa's speech.