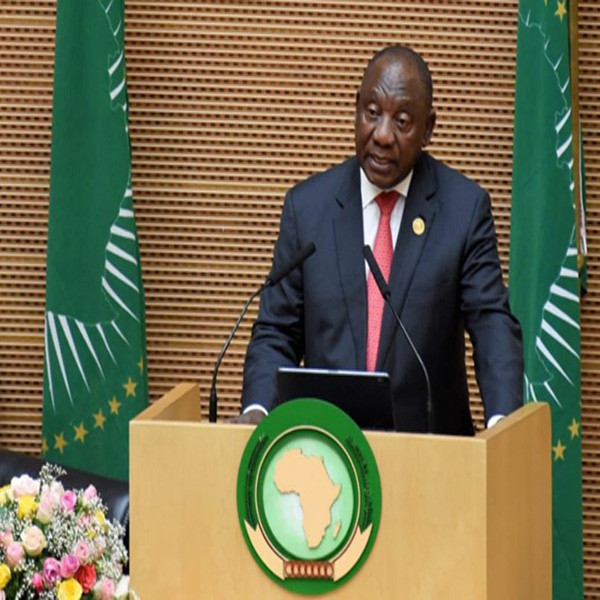 "SA will prioritise the promotion of prosperous, peaceful Africa"
Newly inaugurated African Union Chair, South Africa's President Cyril Ramaphosa says that the dream of Africa's rich resources being used for the collective benefit of Africans is soon to be realised.
Ramaphosa said this in his acceptance speech of the chair role at the AU Heads of State and Government Summit in Addis Ababa, Ethiopia on sunday.
He said South Africa will prioritise the promotion of a prosperous and peaceful continent during its one year tenure at the AU's helm.