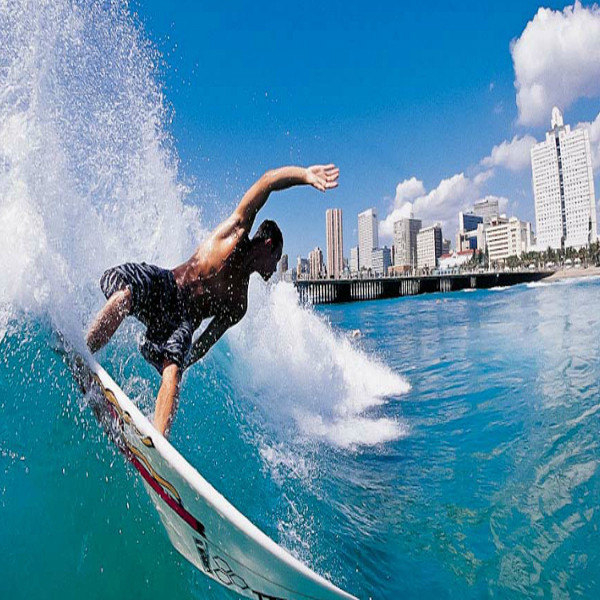 Durban Surfing not always open to everyone
The South African city of Durban has often been thought of as a surfer's paradise, with golden sandy beaches, big rolling waves and a subtropical climate all adding to its appeal.
Whilst tourists flock there, the sport hasn't always been open to everyone - both for political and economic reasons. But a charity is aiming to change this by teaching street children how to surf, as the BBC's Andre Lombard reports.