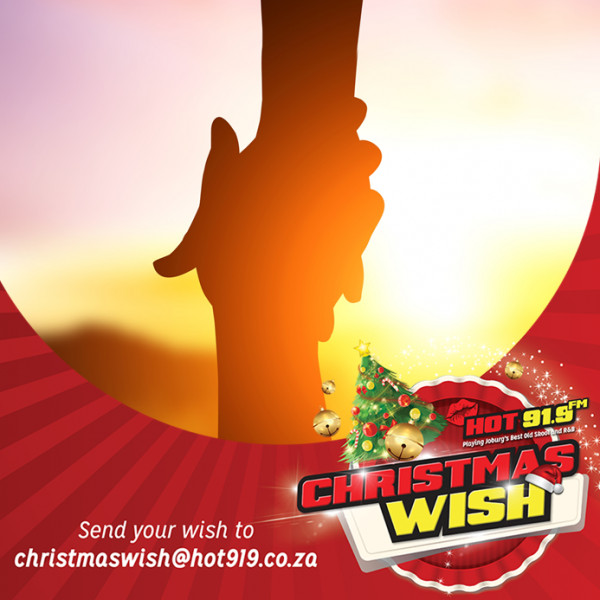 CRAIG GETS TO GIVE SOME CHRISTMAS CHEER TO HIS WORKERS
Emma wrote into Christmas Wish to nominate her husband Craig. Craig is a hard worker who has been through a trying time and keeps on pushing through.
He runs his own small painting and waterproofing company, has a few contract workers that have been with him for years and he does his best to keep the work coming in to support their family as well as the families of the guys who work for him. This last year was a hard year and with so many similar businesses out there it is hard to keep the work coming in and Craig found a number of months and weeks with no work coming in. It meant that Emma's salary was supporting them because any savings that Craig had put aside were eaten up by the business. He was living on borrowed money and her salary was not enough. They had borrowed money from family to tide them over but it was still incredibly difficult for them. Craig also had his contract workers not getting jobs to worry about. He gave them odds and ends work at their house just to pay them something. Even though they couldn't afford it.
Craig could use some good news. He has also received the news that his dad who moved with his mom to England in July has found out that his cancer has come back worse than ever and is in three different places. It is not looking positive and even harder with them so far away. Some Christmas cheer around about now would be most welcome.
As such a selfless act, to ask for assistance to help others, Hot Cares will pay the R10 000 needed for the contract workers bonuses. Flight Centre has come on board and will sponsor an airticket for Craig to go and visit his dad in England. Hot Cares will donate R10 000 to Craig so that he has some spending money and / or cover some expenses whilst he is taking time off from work during this trip.