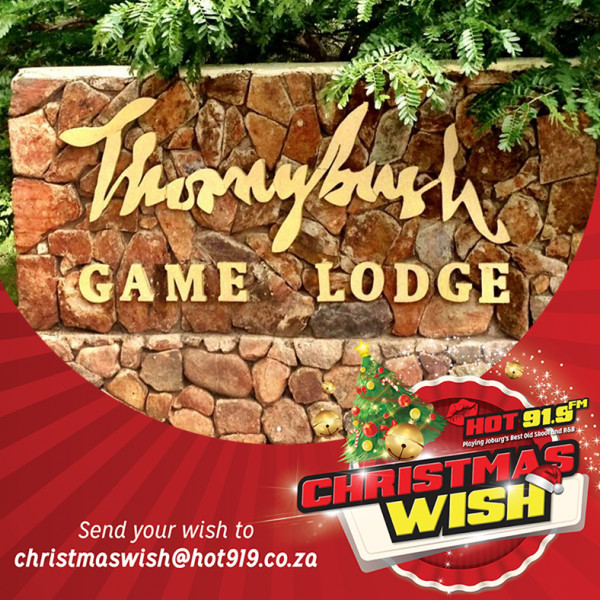 MARLENE GETS A HOLIDAY INBETWEEN CANCER TREATMENT
Russell wrote into Christmas Wish on behalf of his ex-wife Marlene.
Marlene was diagnosed with stage 3 ovarian cancer, had a major operation to remove the ovary followed by 6 sessions of chemotherapy, which caused her to lose all of her hair. A year and a half later the cancer returned, and Marlene found herself back in chemo, and again lost her hair.
Thereafter the doctor put her on a compassionate care program to take Olaparib daily to keep the cancer away, which unfortunately didn't work. Nine weeks ago Marlene was re-diagnosed with cancer in the spleen and peritoneum of the liver. They removed her spleen in a big operation and some modules out of the liver, a week later she was back in hospital with a large blood clot, which they had to remove, and she is still recovering as it's not gone completely.
She is currently doing chemo again this weakens her physically. All this while her Mom is battling throat cancer and Marlene's twin sister passed away 16 years ago of breast cancer when she was about 32 years old. It's hit Marlene very hard.
Russell says that Marlene is the strongest woman he knows, she's brave, never complains and does not feel sorry for herself. She's grateful to be alive and for all that she has, especially for their two children, Samantha 21, and Brandon 19.
Financially she is struggling, and Russell would love to send Marlene and their kids on a holiday.
Compliments of Thornybush we are sending Marlene and her two children to Thornybush for 4 days.