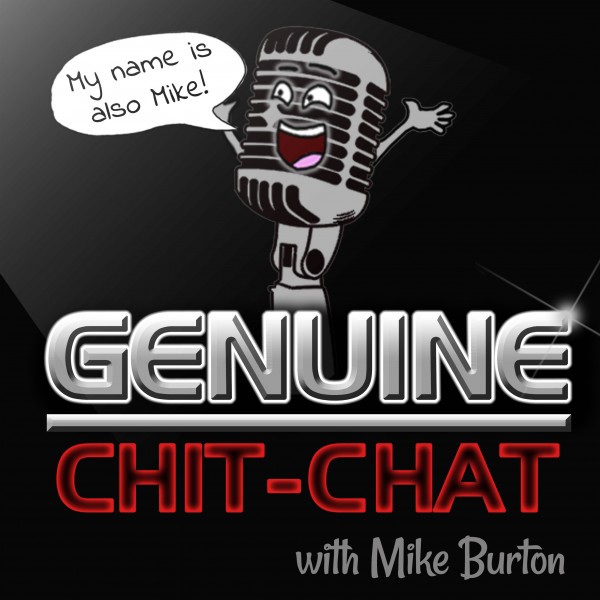 #75 Pt 2 – Star Wars Sequel Discussion: Episode IX Speculation With 20th Century Geek, Comics In Motion & VHS Strikes Back
For Genuine Chit-Chat's 2-parter 75th episode, Mike is joined by Scott of the 20th Century Geek podcast and Chris & Dave from the Comics In Motion & VHS Strikes Back podcasts for a collaborative special for the build up to The Rise Of Skywalker. An in-depth look at A New Hope can be found on both Comics In Motion & VHS Strikes Back's feeds while our collective thoughts on the original & prequel trilogies will both be on 20th Century Geek's feed in the coming days.
This week, part 2 brings the guys speculating on what they believe is to come in Episode IX including "Bendemption" (if Kylo Ren will return to the light), how Palpatine will be involved, what will happen to Leia, Rey and much more! As well as speculation they talk about what they hope to find in the movie, how they think it'll compare to the previous movies both in and out of the sequel trilogy, lightsaber battles, crazy theories and enough laughs to shake the hair off a bantha!The sith's "rule of two", what Count Dooku was up to around Phantom Menace and if there are good prequels for any movie series out there are all also discussed briefly within this chat!
Last week, in part 1, the four podcasters discuss their thoughts on Episodes 7 & 8 (The Force Awakens & The Last Jedi), regarding plot details, characters, how they compare to the previous 6 movies in the Skywalker Saga, which of the two movies they each prefer, some of the best & worst parts of the new trilogy and many more things! There will be major spoilers for both The Force Awakens & The Last Jedi, so be sure to watch those if you haven't already!
Comics In Motion - 20th Century Geek - VHS Strikes Back
Chris & Dave have also appeared on GCC before, episode #63 where they talk about their many current & ex-podcasts, their time in a band, aging 80s movies and so much more, so if you liked this, be sure to check out that too!
Mike also appears on #75 of Comics In Motion's podcast for a review of Dredd (2012) so make sure you listen to that and then subscribe to CIM as they're brilliant!
In case you missed it, in the last episode of GCC, Mike spoke with traveller, author and positive thinker; Adam De Collibus for a discussion about his ...