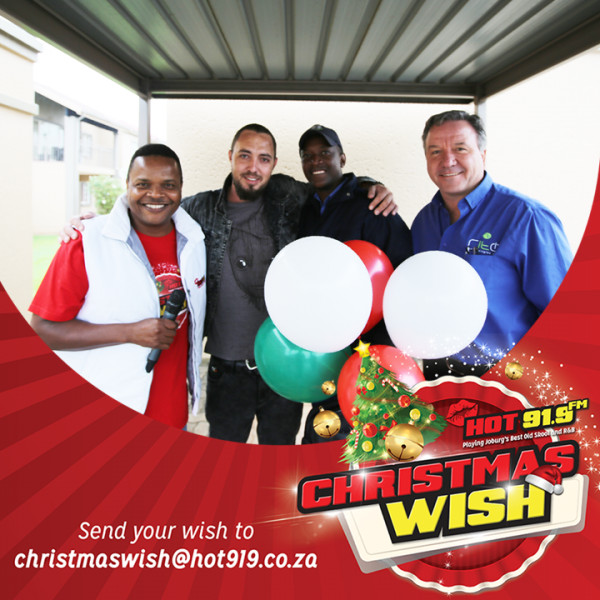 SECURITY GUARD GETS LAPTOP TO PURSUE DREAMS OF GRAPHIC DESIGN
Morne Geringer wrote into Christmas Wish to nominate a security guard at his complex, Xolani.
Morne and Xolani have formed an incredible bond over the past two years while Xolanie has been working at the complex, and during this time Xolani has shared his passion for design and his dream of becoming a graphic designer. He is a 27 year old self-taught designer, who has used various programs in order to learn everything he can. He often shares his latest projects with Morne and he believes that Xolani has genuine talent. Morne has gone as far as to show Xolani's work to as many people as possible, including several artists, who all agree that he has a natural affinity and great artistic potential.
Unfortunately he has to do all of this on a dilapidated, second-hand laptop that is completely inadequate for his needs. Not only that, the software that he requires is beyond his budget, as are the courses that would help him master the art of becoming a graphic designer that he has the potential to become.
Morne's wish is to help him by providing him with a desktop computer capable of running his software quickly and efficiently, as well as the software that he would need and the training to enable him to fulfil his dream of becoming more than a security guard, and a fully qualified, professional graphic designer with the skills that can help him succeed in life.
Rito-tech have donated a high-spec laptop valued at R15,000.00 that has everything it needs to run the programmes Xolani needs, and Hot Cares will purchase all the software for the machine.