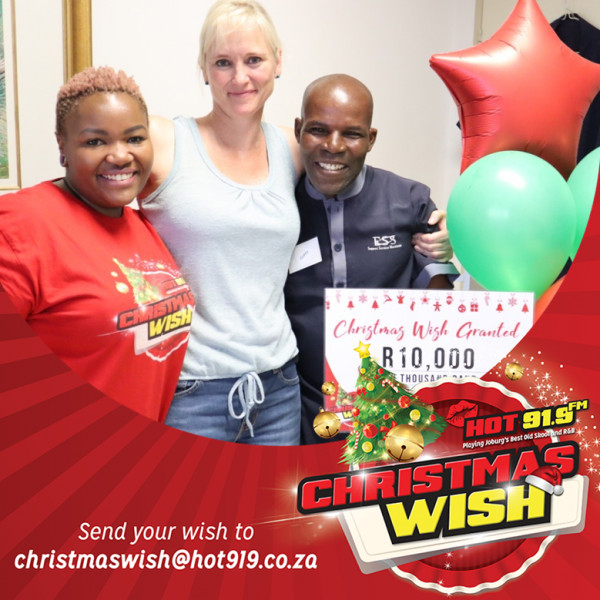 CLIFFY THE HOSPITAL CLEANER
Danielle sent in a wish of a different nature… She knows that this is a tough time of the year for many and that stories we hear are often devastating, heart breaking. They remind us to be grateful for all that we have.
However Danielle wanted to put a positive spin on her wish. She's a physiotherapist at Olivedale Clinic. Working in the medical profession can be emotionally draining as they experience a lot of sadness. Everyday, without fail, she sees what she believes is one of Earth's angels. His name is Cliffy. Cliffy is one of the cleaning staff at the hospital and has been there for years. He's become the life and soul of the hospital. Exuberating joy daily, every person who passes him, from the public to the doctors, gets a bright smile, and a personality bubbling with joy. Danielle believes that when she starts her day without a dose of Cliffy's energy, it feels like somethings missing. He is even our country's self-appointed personal rain dancer (he loves teasing about how his dancing can control the rain). Celebrations that take place in the hospital always find Cliffy in the front, in his traditional gear, leading the pack.
This is not a sad wish. This is a letter of absolute gratitude to a man who deserves the recognition of being the epitome of what our country needs right now. Danielle would like for some joy to be brought to a man who brings so much joy to others.
Hot Cares delivered a R10,000.00 voucher to Cliffy at Olivedale clinic this morning.