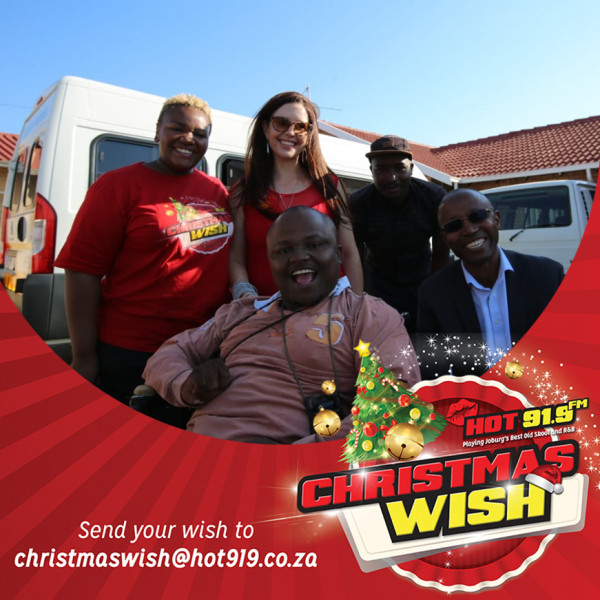 LEHLOGONONOLO GETS A CUSTOMISED WHEELCHAIR FROM HOT CARES AND MEDIPOST HOLDINGS
This morning the Hot 91.9 Christmas Wish team were able to grant an incredible wish to Lehlogononolo, a customised wheelchair.
He had made his current, now broken, chair from two old wheelchairs. Watch the full story as Jeremy and Sam grant his wish, and Bunny, together with Rentia Myburgh (Medipost Holdings) delivers it to him at Tokologo in Protea Glen.