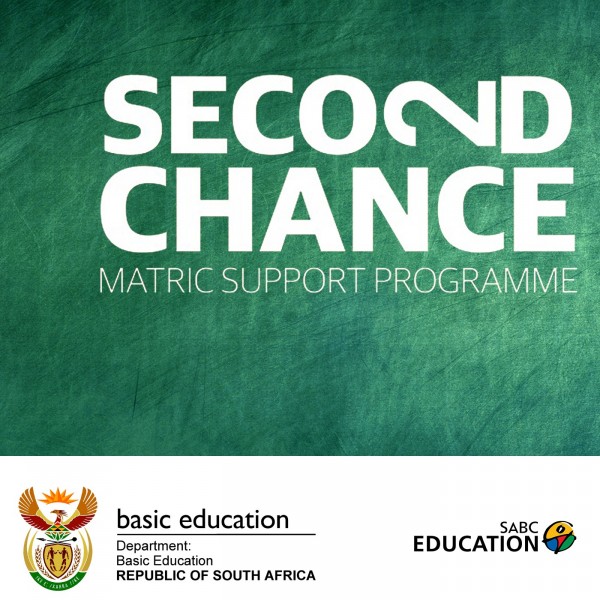 Second Chance Programme - Promo: Sotho
The Department of Basic Education urges everyone who is writing the midyear matric examinations to use the resources
provided through the Second Chance Matric Support Programme. Study guides and recorded lessons are available.
Check your timetable regularly and avoid missing an exam. Log on to education.gov.za, Look for DBE SA on social
media or call 0800 202 933 for more.