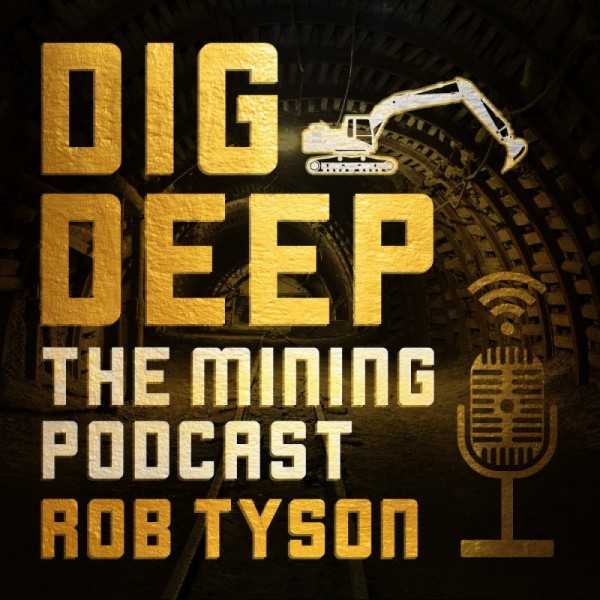 #002 Get Your Dream Job Insights from Mining Recruitment Expert Dennis Thomas
If you're a newbie or an emerging professional who wants to position himself in the mining industry, then the guest for today's episode of "Dig Deep" - The Mining Podcast Dennis Thomas, the Chief Executive Officer for Phoenix Global Mining can surely help you!
Rob chats with Dennis about his experiences in the mining and recruitment industry. He has had directorial jobs for mining companies in the UK and other foreign countries throughout the years. He has visited sites and had hands-on experiences. This is in addition to what he's been doing in his recruitment business: scouting the best mining team and advising the mining executives in improving their operations.
Aside from these, Dennis also gives pieces of advice to the incoming professionals and shares his insights on the future of the industry. Make sure to listen in to decide on what steps you should take for your career.
KEY TAKEAWAYS
From mining to recruitment. Dennis' fascination with rocks when he was a child led him to pursue mining engineering. He practised his profession in different countries including Uganda, South Africa, Russia, and Nigeria. It was when he got back to the UK for good that he was given a directorial job that involves recruitment and consulting.
How's the mining industry in terms of recruitment? According to Rob, it's different and difficult recruiting in the mining industry. there's a lot of factors to consider - salary, living conditions, security, roster, etc.
Lessons that he's learned along the way. Remember to be patient with people in the recruitment business. Treat people with a certain degree of empathy and always try to help them.
What's mining's future like in the next 3-5 years?
One of the developments in the world is the move to green energy - electrical vehicles, wind farms, etc.
In the midst of a trade war, there's also a shortage of copper and other significant minerals that need to be addressed.
From a recruiter's perspective, there's a lot of juniors out there entering the industry.

Dennis: "We've got to represent ourselves a lot better than we are."
One of the things that need improving in the industry is how to show valuable mining is to the world. People are unaware of that so promotion and advertising are needed.

BEST MOMENTS
"I think the thing about the mining industry is it's full of characters... some good ones, some bad ones... most, I would say, mining people are of the highest ethical standards. that's something ...