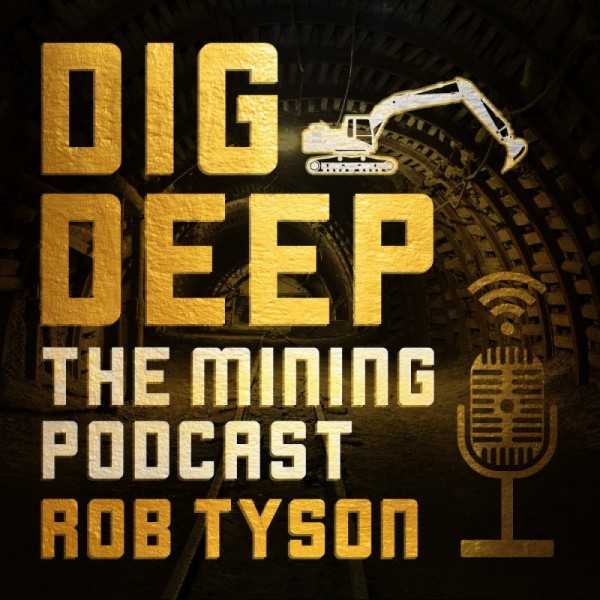 #003 Finding Finance In Mining With Jeremy Wrathall
From mining to finance to mining again, our guest for today's episode of "Dig Deep" The Mining Podcast, Jeremy Wrathall, is ready to share his experiences in both industries.
Discover how Jeremy is helping the county of Cornwell be on the top of the British mining game again. Through his company Cornish Lithium, Jeremy is looking into collecting lithium in and around Cornwell. Jeremy says that lithium will have a huge impact, not just on the mining industry, but all other industries that benefit from it since it's one of the main components of batteries.
His technical experiences in mining and finance surely is a winning combo to start the exploration of lithium in Cornwell. Learn what are the similarities and differences between the two fields and how you could harness both to land on greater opportunities in the mining industry. If you're one of the mining professionals who also want to make the shift or simply improve your skillset with finance/banking background, then listen to Jeremy as he reveals his tips and strategies on this podcast.
KEY TAKEAWAYS
What are the differences between the mining and the banking industry? There are multiple differences, especially in the technical aspects, but there are also strong similarities. In the latter part of the mining industry, we focus on the finances, eval projects, or feasibility studies. Mining also involves operations and raising finance when building companies.
The differences and similarities in the cultures of the mining and baking industries. In the finance industry, there's a lot of stuff that you need to be updated on. You have to keep an eye and be analytic on the current political news, stocks, currency rates, etc. In the mining industry, you just have to focus on the operations itself.
"If I was gonna try and do what I've done with Cornish Lithium without my background, no one would've taken me seriously." The combination of his knowledge of mining, geology, and finance has helped a lot in approaching investors and starting projects.
Jeremy also gives advice for people who are looking into shifting from the mining industry to the finance industry also. He encourages to take a conversion course (i.e. a Master's Degree in Business) since it will be difficult to conventionally acquire those technical finance skillsets. Remember to be dedicated once you start the journey.
Why lithium? It was 2016 when Jeremy got interested in electric cars. The advancement in electric cars will have ...