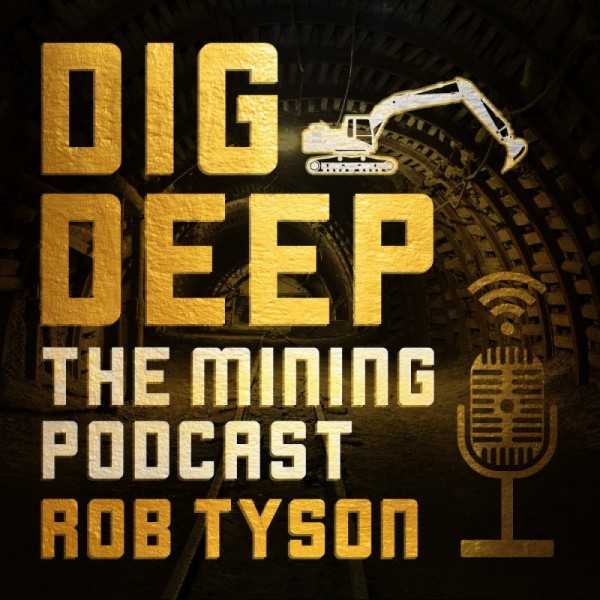 #013 Rob Interviews The Group Head of Mining at ICL Group Tim Daffern
In this episode, Rob interviews Tim Daffern. They discuss the routes that can be taken at the beginning of a mining career and also the skills and attributes that any aspiring MD should be looking to develop as their career progresses.
We also gain an insight into how Tim has managed companies through challenging periods and the skills he has employed to successfully turn them around.

KEY TAKEAWAYS
Tim's mining career began in his native Australia where after university he started out as an operative and then had further training as he progressed.

He has always seen engineering and technical skills whilst working with the men and the machinery as the cornerstone to his strengths providing him with the platform to reach senior and executive management.

He always had an interest in the technical and wanted to know why it was being done that way and if it could be done differently to bring improvements.

What advice would you offer a graduate?
All young graduates should seek roles in operating, there are more opportunities in Australia due to the scale of mining.
A lot of UK mines, including London based financial businesses like graduates who've gone out to Africa or Australia and done 5 or 7 years to gain practical experience, there are potentially very good jobs in the UK in consulting, financial institutions or in operating mines.

What are some of the key skills in executive management?
Fundamentally it's about teamwork and about pragmatic leadership. It is about having profoundly strong engineering and technical skills and sharing those in a way that is about teaching other people to solve problems.

It's not about giving the solutions it's about working as a team and helping the team to develop their problem-solving skills. Establishing a peer review process will help build the skills of the team further.

You've worked for mining companies, consultancies and a merchant bank
What the difference between these organisations?
There are similarities – you need to have a good understanding of technical and engineering matters across all areas.
You need to be strong communicator, with good written and verbal skills.
You need to have confidence in your own skill level
The differences are;
Mining Operation is focused on cash generation
Consultancy is about providing detailed advice
Merchant banking involves both complex commercial skills as well as an understanding of a corporate situation.

Would you need different attributes for each area/ organisation?
In Merchant banking, you need to be very articulate so this would need to be a very strong skill, a solid commercial corporate understanding is also necessary.

A Mining company is about balancing and compromising between technical operations and cost.

In Consultancy, you are hired ...