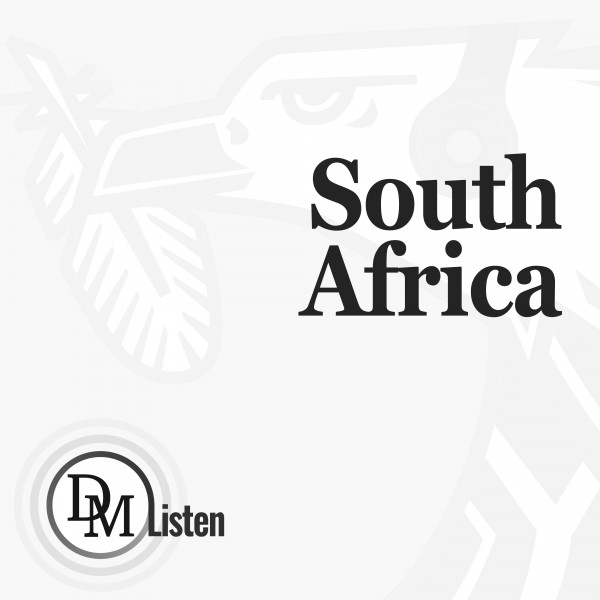 Reporter's Notebook: Corralled media, accreditation messiness – the not-the-ANC conference
With journalists corralled behind fences, watched by police and ANC marshals, the sellers of party regalia and food hawkers who traditionally gather at governing party elective indabas are kept even further away – way past the Nasrec entrance at the intersection with the Nyala, razor wire and security troops.
It's different to 2017 when the sellers were at least on the actual Nasrec grounds, and delegates in between commissions, debates and discussions could peruse to pick up the latest yellow, green and black accoutrement and garb.
This time round in 2022 there are no distractions, unless it's delegates' jokes about their messy registration tags. Plenty of those tags have the photos upside down, have names the wrong way round and the ANC logo seems to be on the left sometimes, other times to the right.
Nightmare registration
That registration of delegates was a nightmare emerged on Day 1 of the ANC 2022 elective conference, the start of which was delayed to post lunch, but then 2pm became 4pm.
Those tags are crucial to show the legitimate right to attend, and they allow access to plenary, commission and elsewhere.
Now if those defective tags had been around the necks of journalists, access may well have been barred, and uncomfortable questions would have followed. Because, unless summoned, media are in a secure area, behind fences under police and ANC marshalls and ANC security guards. With an occasional visit from other law enforcement types — although this time round State Security Agency (SSA) is understood to have been kept off premises.
That's not to say the SSA had no role. They did, according to the Nasrec grapevine, to accredit media and guests and law enforcement and security and, and, and. With intelligence funding all a bit of a cloak-and-dagger affair, word is the SSA does this kind of accreditation to raise some extra money.
Editors' Forum nixed R11,000 set-up fee
Whether the cash-strapped ANC has that handy, remains to be seen. At one stage the governing party wanted media houses to pay R11,000 to set up. That was nixed, with the intervention of the South African National Editors' Forum (Sanef), apparently.
To be fair, the SSA registration, unlike the ANC registration of its delegates, actually worked, even if some of the diplomats may have felt somewhat not-so-well treated. On the ANC delegate registration front, by the time ANC president Cyril Ramaphosa had delivered his political report speech, around 7pm, scores of delegates remained ...