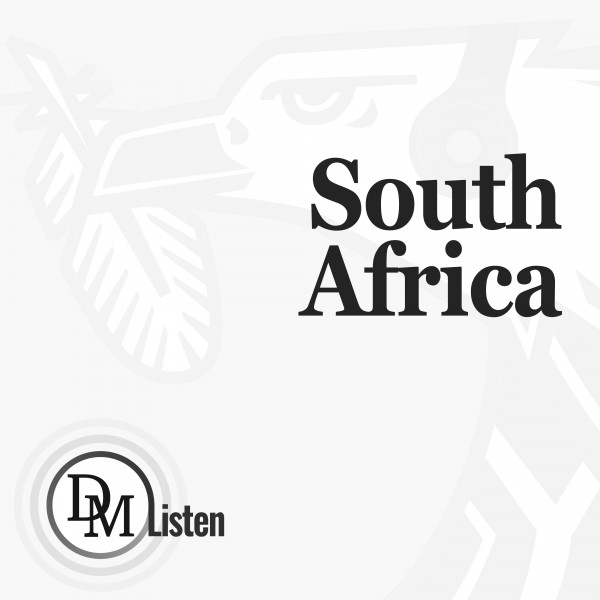 Episode 5: Ace – mister ten percent
In December 2022, the 55th — and possibly last — elective conference of South Africa's ruling African National Congress will take place against a backdrop of sociopolitical chaos. In the limited audio documentary series, The Highwaymen, investigative journalists Richard Poplak and Diana Neille take a road trip across South Africa in search of answers to how the country got to this breaking point, and how the lives and careers of three senior ANC figures — Ace Magashule, Gwede Mantashe and Dr Zweli Mkhize — may be representative of the rise and stumble of our once vaunted democratic project and, by extension, liberal democracies everywhere.
Continuing with the Elias "Ace" Magashule saga, Diana Neille and Richard Poplak delve into the alleged political murder of Noby Ngombane, a key administrator in the attempted clean-up of the Free State during the early zeroes. His assassination is an example of what can happen when, in the binary gap between opportunity and poverty, liberal democracies begin to swerve toward gangsterism. The tragedy reverberates through the years, as if the sound of the gunshots has never faded.
Listen to the podcast here
Beatrice Marshoff: I'm Frances Beatrice Marshoff. I was born here in Bloemfontein. I can say I've always been involved with the struggle. Since I can remember, it has been a part of me.
I was appointed by the president as the premier of the Free State. I can say it was not a happy feeling, because. Ace was sitting here waiting to be appointed as a premier, and then he was not appointed. It meant that there was a lot of trouble. There was a lot of discontent.
Diana Neille: The year was 2004, and in came Ms Marshoff — a registered nurse, former MP and former Member of the Executive Council for Social Development in the Free State, who was one of the principled New Dawns that appear on the ANC's horizon every now and again.
She was clean, and she was unconnected to any of the factionalism that was roiling around her. In short, an ANC unicorn.
It's very important to pay attention to what happened when President Thabo Mbeki tried to bring the Free State under control by installing Marshoff and snubbing Magashule.
Beatrice Marshoff: For me, the most important part was that we needed to bring stability. We needed to bring an ANC that people could believe in, that they could see that this is the ANC that ...