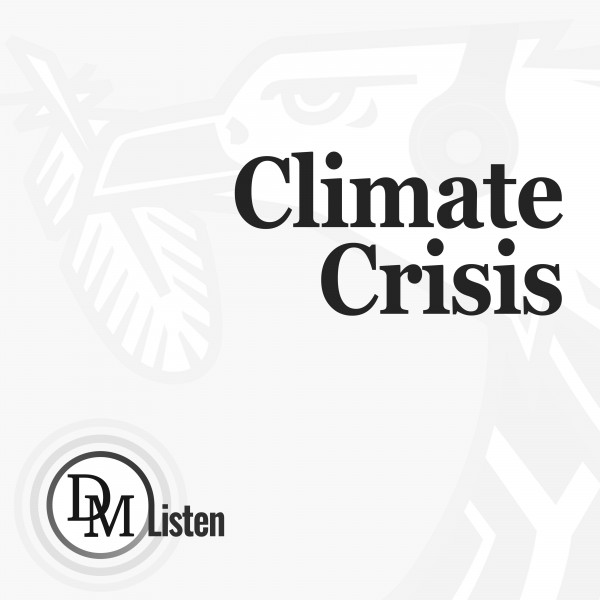 Slapp-down – activists cheer ConCourt ruling on 'abusive' defamation cases brought by corporations
The Constitutional Court has ruled that 'special plea' can be used in defamation cases brought by big companies wanting to ward off negative publicity and criticism of their actions.
A court case that has gone on for more than five years reached a significant point last week when the Constitutional Court ruled that Slapp suits were an abuse of court processes; a first for a South African court that lifted a veil of fear of litigation for activists, journalists and everyone with a voice and a cause.
"It's a good day for freedom of expression," environmental lawyer Cormac Cullinan told DM168 after the Constitutional Court recognised strategic litigation against public participation (Slapp) suits as an abuse of court processes on Monday, 14 November, thereby limiting corporations from claiming damages for reputational harm.
The recognition came during the handing down of two judgments on applications brought by Australian mining company Mineral Commodities (MRC), its South Africa subsidiary Mineral Sands Resources, and office bearers Mark Caruso (former MRC executive chairman) and Zamile Qunya (MRC's black empowerment partner), who filed the Slapp suit against six environmental defenders.
The six activists are Cullinan, Tracey Davies and Christine Reddell from the Centre for Environmental Rights at the time, social worker John Clarke, Wild Coast community activist Mzamo Dlamini and journalist Davine Cloete.
Mining in Xolobeni
MRC had filed a defamation suit following opposition to the Xolobeni Mineral Sands Project that divided a community and resulted in deaths after rare minerals were discovered in 2002 and MRC showed interest in mining those minerals.
The activists had expressed their opposition to the mining in Xolobeni through various mediums and platforms.
For this, the mining companies sought damages amounting to more than R14.5-million in the form of a defamation case, or Slapp suit.
By definition – according to Cornell's Legal Information Institute – a Slapp suit refers to legal action by individuals, groups or entities to silence their critics in an effort to ward off negative publicity. Slapp suits often take years and large sums of money, and are usually a David-and-Goliath scenario, with a multinational corporation taking on protesting activists.
According to the Business and Human Rights Resource Centre, 73% of Slapp suits were brought in countries in the Global South, with four sectors dominating cases: agriculture and livestock; logging and lumber; and palm oil.
Read in Daily Maverick: "ConCourt hands Australian mine critics partial victory – but defamation battle continues"
"The Slapp suit judgment is extremely important because ...