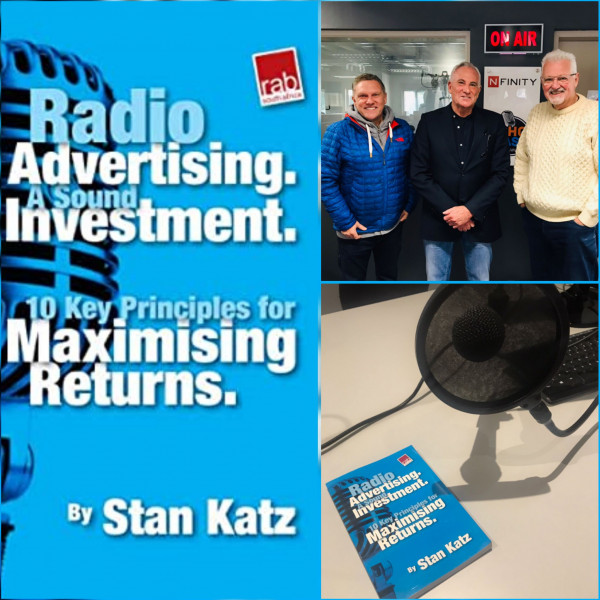 EP142: Radio Advertising a Sound Investment PART 1 - Stan Katz
This week on the Doc and Guru podcast we chat with radio icon and MTN Radio Awards Hall of Fame Inductee - Stan "the Man" Katz.
Always true to the radio man's mantra that you should never say in one word what can be said in two – especially if you're being paid by the word – we've decided to split this podcast into 2 parts.

Stan takes us on a rollicking radio ride from Swazi Music Radio and Capital Radio to WKRP Cincinnati and back. In an unprecedented feat of name-dropping we list of some of the great personalities that shaped Stan's journey from Stan the Man to Stan the Manager. Sol Kerzner. John Berks. Wolfman Jack. And King Sobhuza II.

Best-known for his time on air on 702 and for launching the 702 Talk Radio format in South Africa, Stan talks about his journey over the years and the evolution of his passion for the "business of radio" and the need to understand "both sides of the money". All of which has been condensed into his book Radio Advertising – A Sound Investment.

And what a journey it has been.

Voted by the readers of Darling magazine as the sexiest man in South Africa in 1983, Stan was nominated in 1995 as the IMM Marketing Man of the Year. Stan was inducted into the MTN Radio Awards Hall of Fame in 2012.
So if you're in radio or you want to work in radio the first question you need to ask is "what business are we in?

And if you want the answer to that question, then listen in to Part 1 of the Doc and Guru Podcast and you could win a free copy of Stan's highly successful book.

And remember – If it ain't happy! It ain't happening.