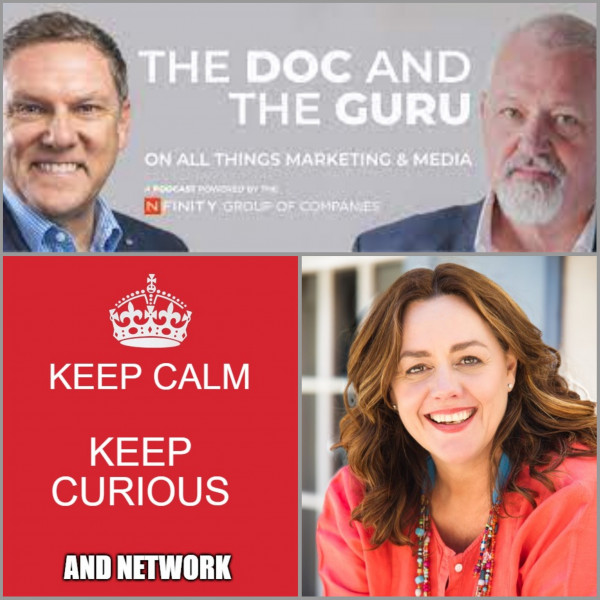 EP132: A thought provoking conversation with Gillian Rightford - Aren't you curious?
After watching 3 really bad TV ads in a row in 2007 Gillian Rightford - our guest on the Doc and Guru Podcast this week - resolved to help rid the world of bad advertising.

Founded by Gillian that same year, Adtherapy offers a range of advertising and marketing services from consulting and skills development, to coaching and mentoring. All designed to drive creative excellence and better relationships between marketer and agency.
Central to this offering is thought leadership which is the key to unlocking the Power of RX

Better skills = better relationships = better results

In this episode of The Doc and the Guru podcast we chat about Gillian's latest venture – The School of Thought. Powered by the Mighty Networks app which is available on Apple and Android, the School of Thought is an online learning portal which offers members and content contributors access to latest in media and advertising thought leadership.

The School of Thought offers a range of curated marketing and advertising content and even formal structured learning programmes. The learning portal covers a range of topics from Strategic Account Leadership to Principles of Design and Media strategy.

So listen in to this episode of the Doc and Guru podcast and remember.
Stay calm! Stay curious. And network.