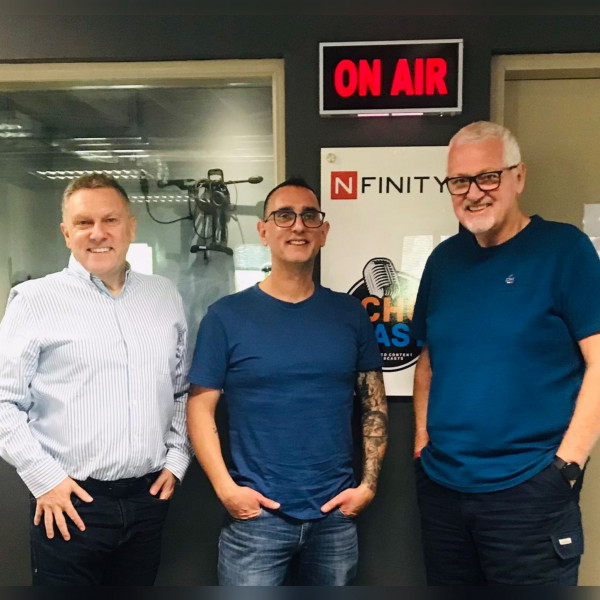 EP119: Multichoice. F1 & Eskom. Kaalgat Karel II - If you build it they will come.
This week on the Doc and Guru Podcast we chat with well-known media executive Mauro Black - Director: Content Sales & Distribution at MultiChoice Group.

MultiChoice Group entertainment platforms like DStv, GOtv, Showmax & DStv Now are a hub for more than 19 million viewers across 50 countries. But to many of us planning and buying within the South Africa market, this massive trade in BVOD entertainment content - the energy that fuels these and many other global viewing platforms - is all largely invisible.

At times the quantum of viewer engagement is unfathomable. Multichoice reality show Big Brother NAIJA set all-time records with over 1,2 billion votes cast by viewers.

And speaking of unfathomable in this episode of the Doc and Guru
Podcast we address the latest rumours that Eskom will be sponsoring Max Verstappen & F1 in 2022. Forget DRS. This year F1 is going to be all about Eskom ERS.

In this episode our guest Mauro Black unpacks the 5 key pillars of performance that underpin the Multichoice Studios global offering.

At the core of this offering is local content production. Multichoice local content production is up +41% YoY with a target of 45% of GE content spend in 2022. In South Africa local content viewing is up from 35% of viewing time in 2021 to 44% in 2022 YTD. In Kenya this appetite for local content accounts for 49% of viewing behaviour. In Nigeria that figure is a whopping 74% of viewing. Is local culture the new African diamond in the rough?

And speaking of local content, in this episode we leak news about the rollout of the possible return of local movie sensation. Kaalgat Karel II - Karel Oppie Kampus.

Seems like when it comes to broadcaster video content, if you build it they will come.

Tune in and listen free to the Doc and Guru Podcast on all your favourite listening platforms.