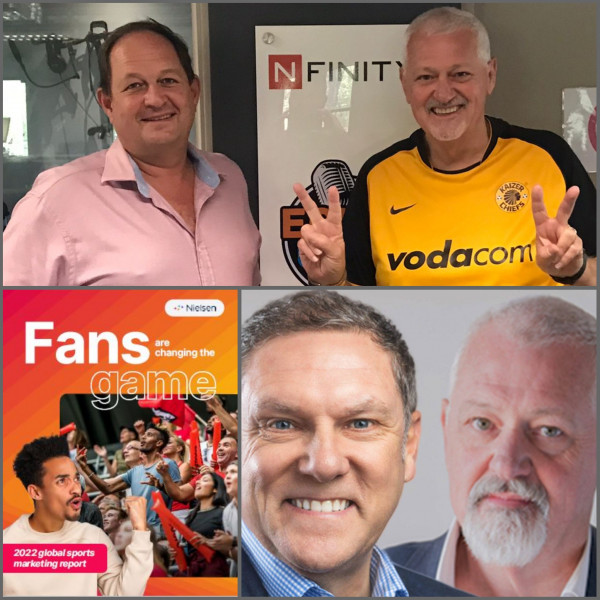 EP117: Fans are Changing the Game - Nielsen Global Sports Marketing Report 2022
This week on the Doc and Guru Podcast we chat with Kelvin Watt – Director Nielsen Sports SA about the state of sports marketing globally.

We've always been told that nobody is bigger than the game but does that still hold true for sports marketing?

As stadiums around the world start to fill up, we have all become excited about the prospect of watching live sport again. But when it comes to watching live sport on Television it seems that one screen isn't enough.

The value of OTT media rights has quadrupled over the past 5 years as fans around the world have found new ways to build their own virtual sporting communities. Chatting during live viewing events. Sharing ancillary content. Even betting and co-watching on connected devices.

The Nielsen Global Sports Marketing Report 2022 outlines what all this means for sponsors, advertisers and media-owners.

One of the most fascinating insights in the report pertains to the growth of blockchain technology and crypto in the sport marketing sector. In this podcast Kelvin Watt helps to outline how sponsors benefit from NFT and crypto activations and NFT.

After all, what kind of marketing word is fungible anyway?

As many brands shift their event and team sponsorship strategies away from the bigger is better narrative to focus more on the athletes as primary influencers, it's beginning to seem like the fans and the players might just be bigger than the game after all.

Listen in free to this week's Doc and Guru podcast and find out where you can download your free copy of the Nielsen Global Sports Marketing Report 2022.